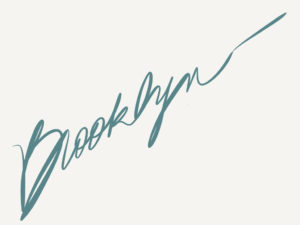 These are some of the things we used to do with Marco during the time we lived in Downtown Brooklyn, NY.
Our favorite spots for those cold winter days or for the rainy summer ones:
Brooklyn Children's Museum: Our favorite spot is the area right on the main level with water games -you don't need to get wet- and blue sand. It's great for "sensory" activities for the little ones.  Where? 

145 Brooklyn Ave, Brooklyn, NY 11213 ($$) 

Brooklyn Public Library:   FREE – Big and great children's area with lots of activities and with an adorable rug with some characters from Eric Carle's books. Where? 

10 Grand Army Plaza, 

Brooklyn, NY 11238
Brooklyn Heights Public Library: FREE –  It had a decent children's area but a big con is that it only has fans and it gets very hot in the summer. Where? 

280 Cadman Plaza West at Tillary St., 

Brooklyn, NY 11201
Carroll Gardens Public Library:  FREE – Another great place. The children's area even though it's small, it has some interesting toys specially for those between 1-2 yrs. Where? 396 Clinton St. @ Union St. Brooklyn, NY 11231

Beer Garden in Fort Greene:  What does a beer garden has to do with kids? Well, a lot! Because at Der Schwarze Koelner in Fort Greene you also can have fun! They organize a playgroup on weekdays around 2.30pm that for a little fee your little one can play around with the toys they provide while you eat a pretzel and drink a little something around him. Sounds nice, ha? Where? 710 Fulton Street, Brooklyn NY 11217 ($$)

Greenlight Bookstore: FREE –

They organize sing-a-long and story time, provide a lot of good books and they have some nice toys. The place isn't huge but it's almost never crowded. Check their

website

to see the kids' events. Where? 686 Fulton Street, Brooklyn, NY.

Moxie Spot: For those days that you need to get out of the house for a nice and at a great price activity but you don't need to register for the classes months before! On the cons: the food is not very good and the toys are not in very good condition… But still, you have a place to be that's safe and it's not your house! Where? 81 Atlantic Ave., Brooklyn, NY 11201 More info here ($)
Playgrounds Review:
Carroll Garden Playground: Small but it has a lttle bit of everything, even a water spray area for kids. Tip: Try going during the morning, it gets very crowded on weekdays afternoon and weekends.
Fort Greene: There are two playground areas. The one on Dekalb is less crowded and with younger kids. The one on Myrtle Ave. is big and it has a water spray area also but it's crowded and sometimes not very safe.
Mc Laughlin Park: There's a basketball court that's always full of people but the playground is ok even though is more for older kids. Just take care that sometimes there are people using non-legal substances, check before entering to the park.
North Pacific Playground: A gem! A small playground area but it's never crowded! Woohoo! Marco loved this playground.  This one is on Pacific St between 3rd Ave. and Nevins St., Brooklyn.
Brooklyn Bridge Park: Ok, so many areas to have hours of entertainment for every age. Until we left, these are ones we tried:
Pier 1 playground: Super fun. There's a lot of space to play around. Bring your picnic blanket and have lunch afterwards in the beautiful park with the amazing view of Manhattan and the Brooklyn Bridge.
Pier 5: It has a beautiful play space for younger kids under a tent so you don't need to worry too much about been outdoors because there's a nice shade that covers the play space.
Pier 6 Swing Valley: great for those little ones that love the swings! Marco used to loved this play area. Also it was good to practice his walking around this playground because the padded floor was very comfy and safe.
Pier 6 Water Lab: Super crowded on weekends and afternoons but still an amazing place, specially for more than +2 years. The water is very cold and since it's so full of kiddos it won't be much fun for the little ones.
And of course, another great park is our beloved Prospect Park, where you can find a carrousel, a zoo, 7 different playgrounds and lots of grass to run around. Endless fun!
Enjoy Brooklyn!