The first time that I tried this meal I think it was at my beloved grandma's. But also one of my sisters in law, Neny, -from Ukrainian ancestry- prepares this deliciousness every now and then and whenever I'm visiting her in Argentina, I asked her to prepare varenyky for me. They are amazing!
I grew up in Posadas, the capital of Misiones. This state was home to a lot of immigrants from different places of the world. In fact, each year Misiones celebrate the National Immigrant Festival where different communities sell their traditional food/drinks while offering live music or dances from their country. It's a very important festival during the year and it's a great moment to visit if you're ever visiting Argentina 🙂
Back to the varenyky recipe. I had to do my research and experiment with different recipes because the family one that I had wasn't working here since the flour is different.
So, after my experiments I got to this one that's pretty, pretty… amazing!
You'll need:
2 1/4 cups organic all purpose flour
1 tablespoon canola oil
2 tablespoons grass-fed butter
1 organic egg yolk
1 organic egg
1 cup organic sour cream
1 teaspoon salt
extra:  1/8 cup organic all purpose flour
In a mixing bowl, stir together the flour and salt.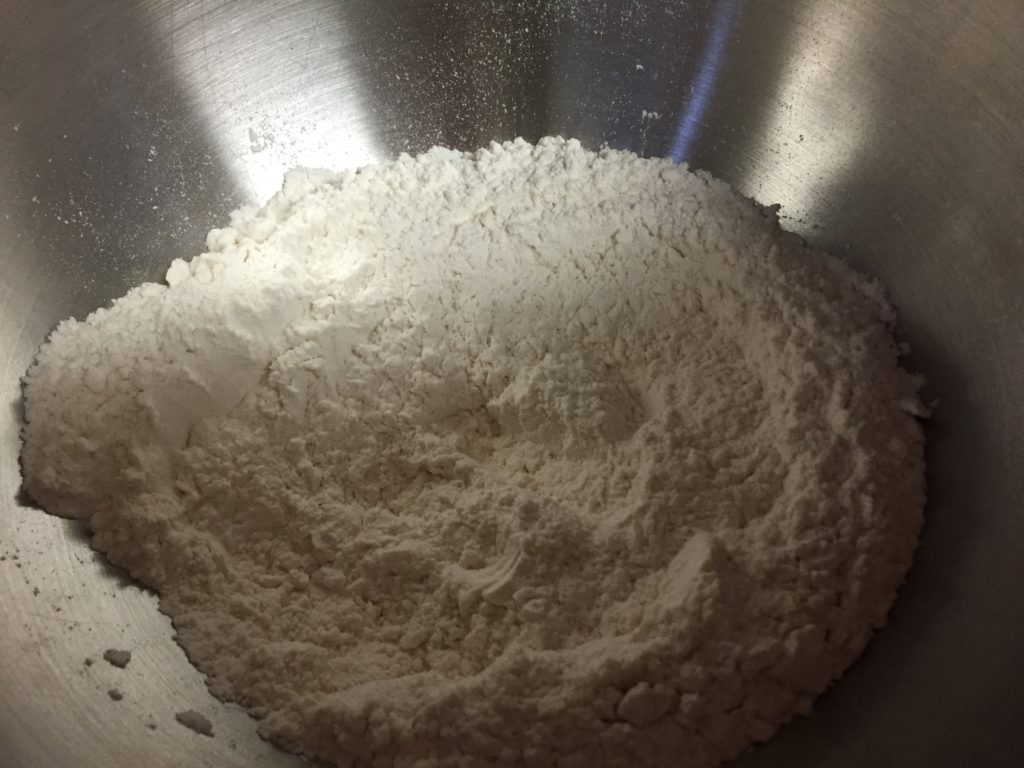 In a separate bowl, whisk together the melted grass-fed butter (it doesn't have to be hot!), organic sour cream, organic eggs, yolk and canola oil.
Add the wet ingredients into the flour and stir until blended. Cover the bowl with a cloth, and let it rest at room temperature for 20 minutes.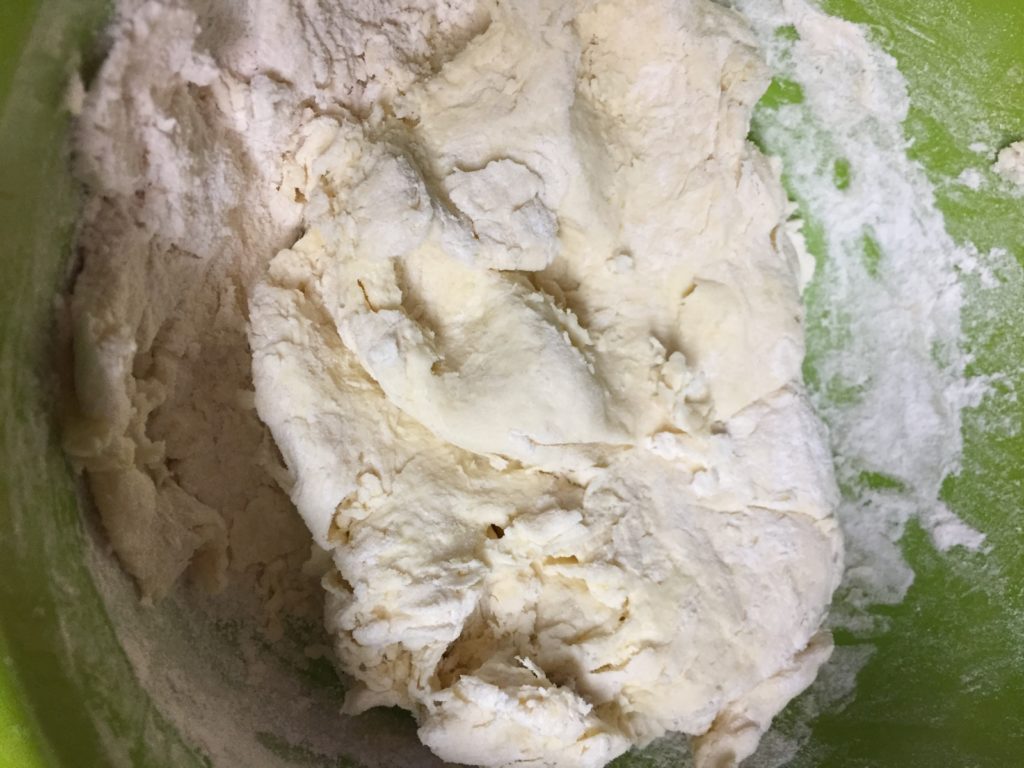 Transfer dough to a floured surface and use a rolling pin to make it thinner. Add the 1/8 cup extra flour if you need to, so it doesn't stick to the rolling pin.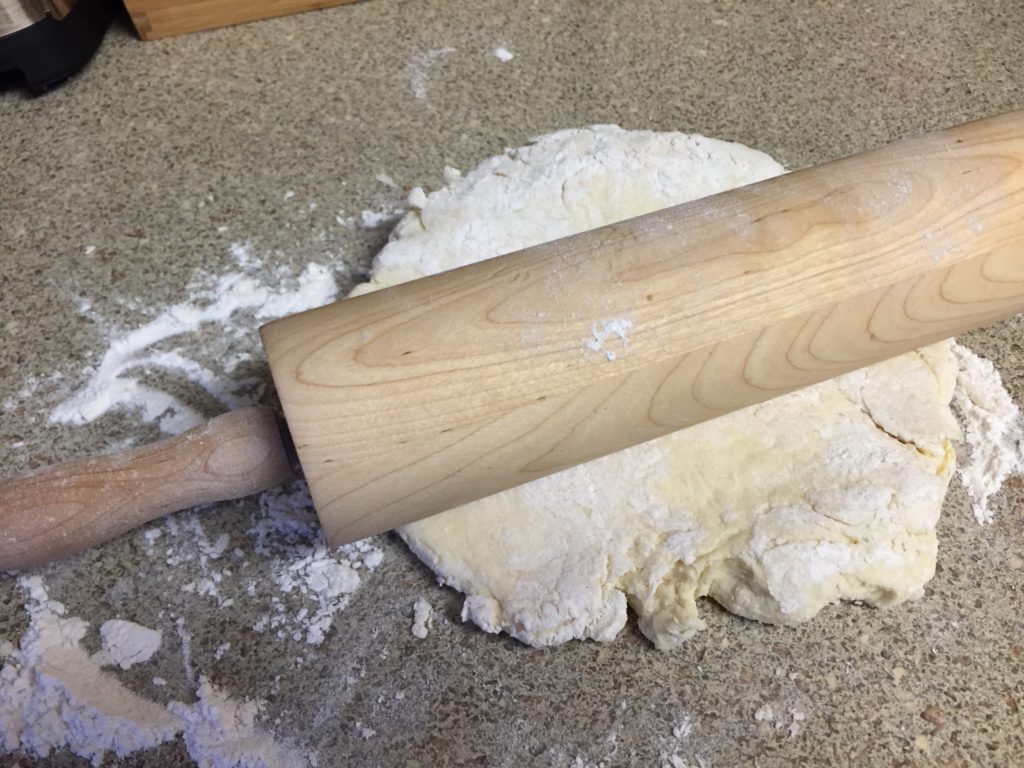 Use a cookie cutter to make the circles. You can also use a regular mug or glass if you don't have a cookie cutter; just add a little bit of flour to the borders so it doesn't stick to the dough.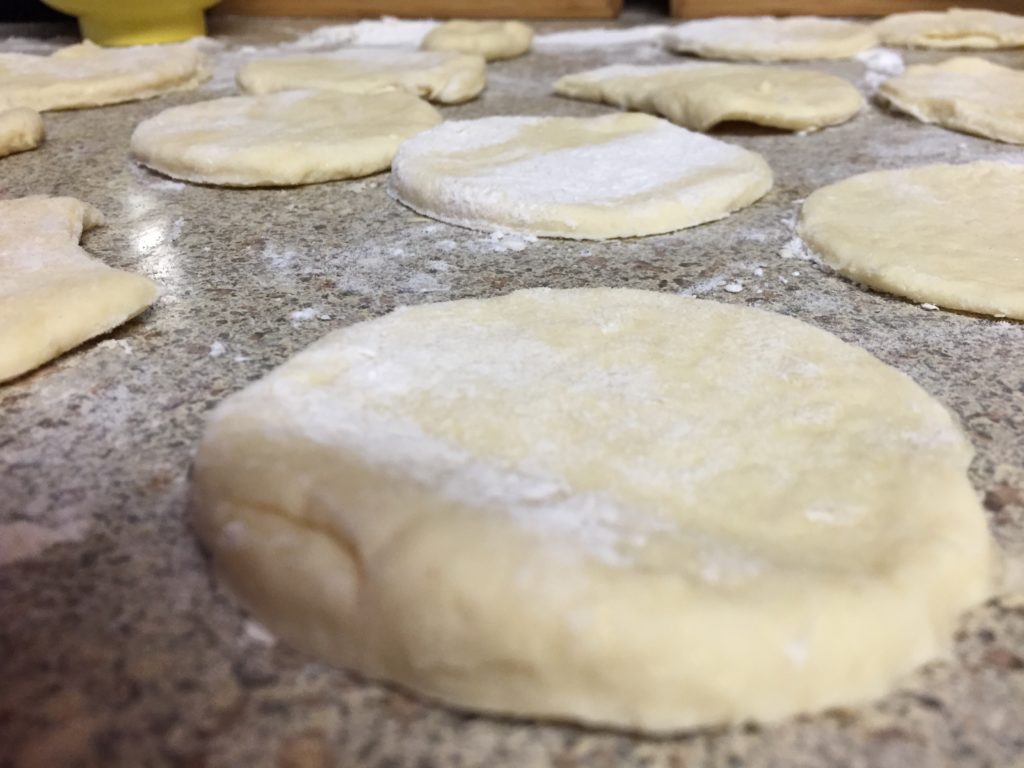 Add a spoon of the filling to each circle of dough and use your fingers to fold them over into half-circles and press to seal the edges. If you find it difficult to seal them, you can use just some drops of water to the edge to help you to seal the dough.
*I used a ricotta filling made with this ricotta, salt and pepper.
Place varenyky on a cookie sheet, and freeze. Once they're frozen, you can transfer them to freezer bags.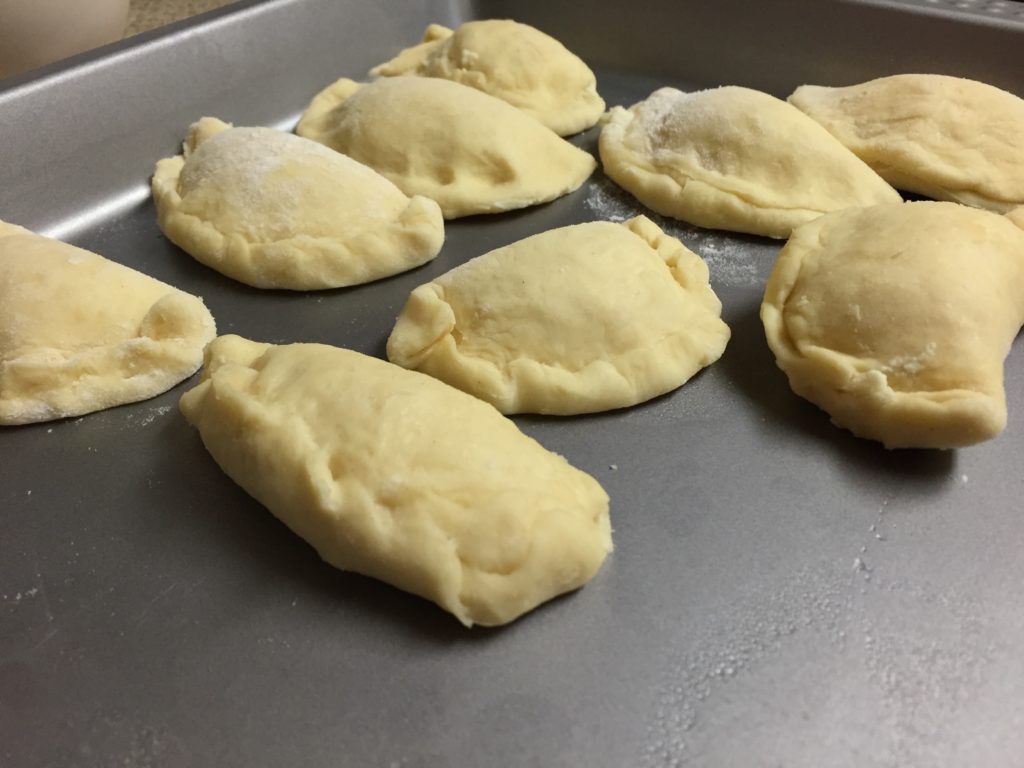 Whenever you want to cook the varenyky, just bring a large pot of water to a boil and cook them until they float to the top. It's about 3-5 minutes (depending on the size). 
Remove the varenyky with a slotted spoon and serve immediately.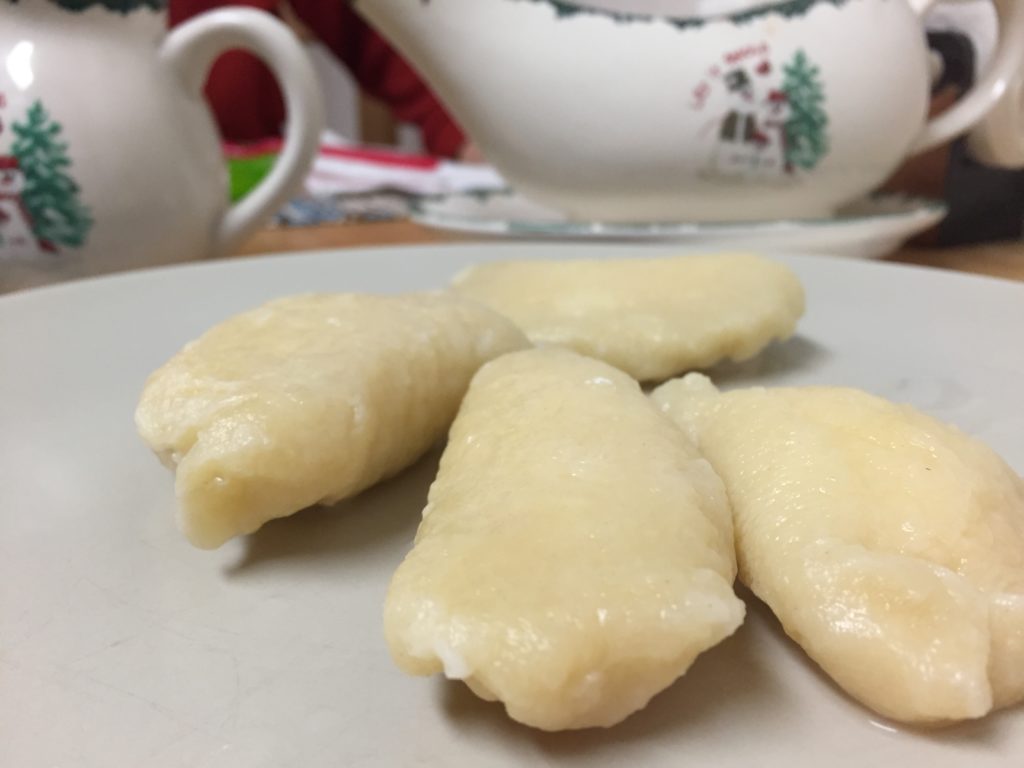 You can add some warm heavy cream and/or tomato sauce.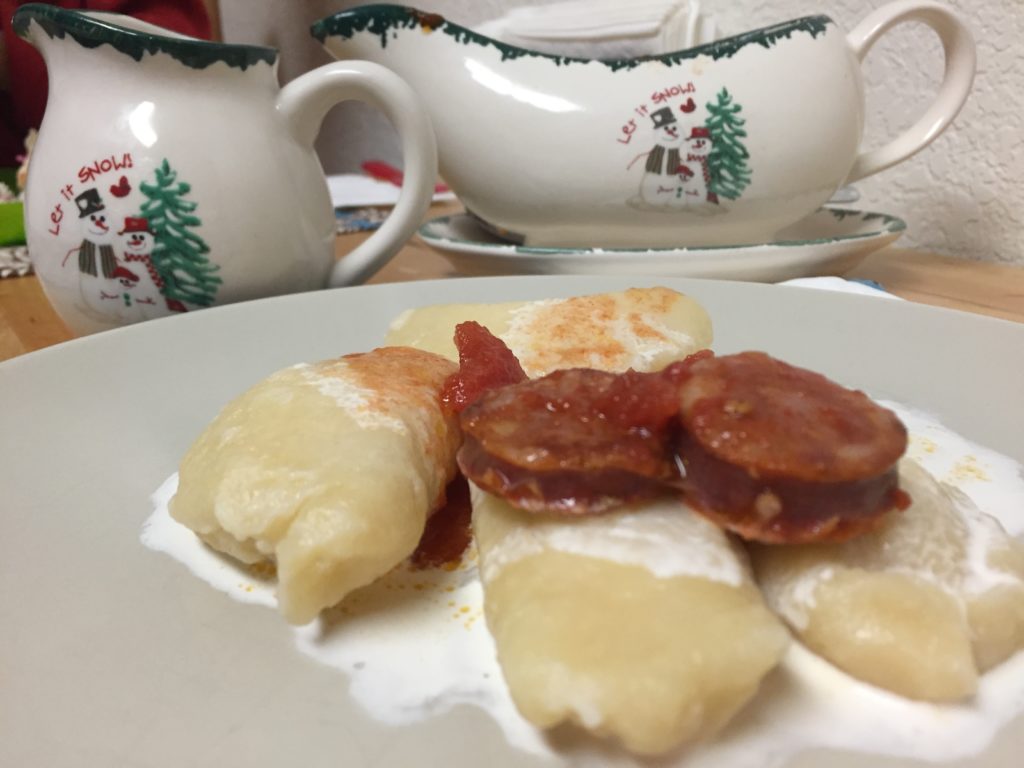 They are a delicious winter meal.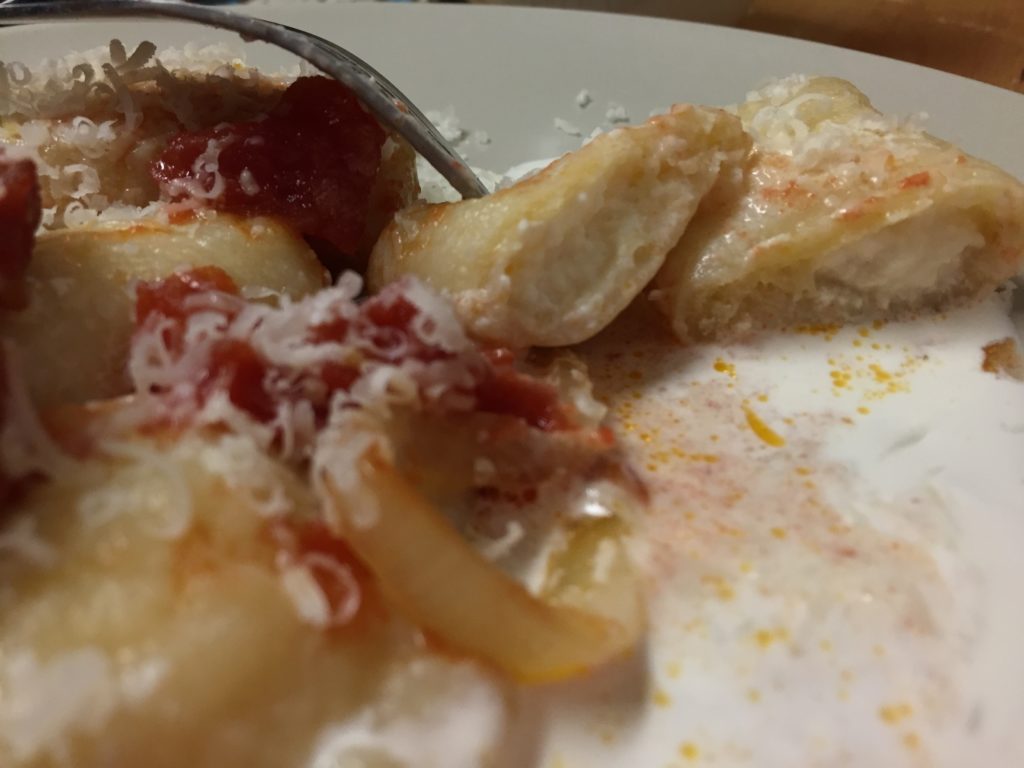 Enjoy!