Printable files are an affordable, super fast way to get some art for your wedding, birthday parties, anniversary celebrations, holidays and also art that you can print at home, frame and hang it as decor on your walls.
These days you can buy online and print at home a greeting card, a dessert table sign or even an alternative guestbook for your special celebration avoiding the shipping fees or the wait!
Sounds great, right? But printing at home is not always easy… I get that. So, today I want to share a quick tip to help you get a better quality print for the printables that you can get at my etsy shop.
-One of the things that makes the most professional look on an art-print is to having the design to reach to the edges of the paper, leaving no white margins.
How to achieve this?
When you're going to print, choose the option "Scale to fit" and then "Fill the Entire Paper".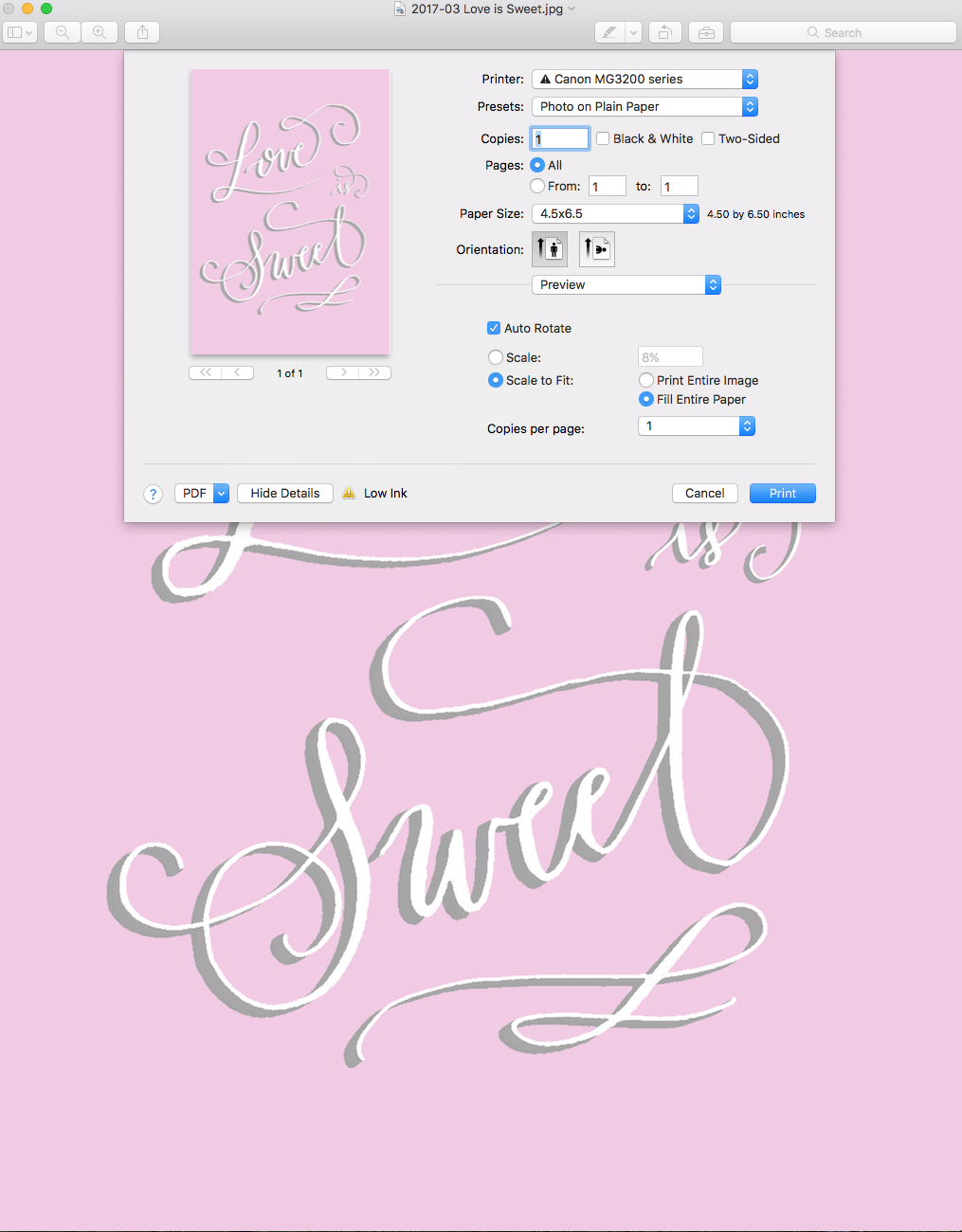 Following this simple step will make the whole design to occupy the entire page and there will be no white edges to trim later!
Isn't that cool?!
Now, be sure to stay tuned, I'll be posting more useful tips like this to bring the best out of your home printer soon!
Happy week everyone!