Those of you who follow me on Instagram, already know that the #nowreading of this month was "The Secret Life of Bees" by Sue Monk Kidd.
I've decided to draw a little something with a quote from this book and I'm planning to continue doing so with the following #nowreading.
It's a difficult task to choose just one quote -specially from this emotional, moving novel- but I'll do my best.
Here it is.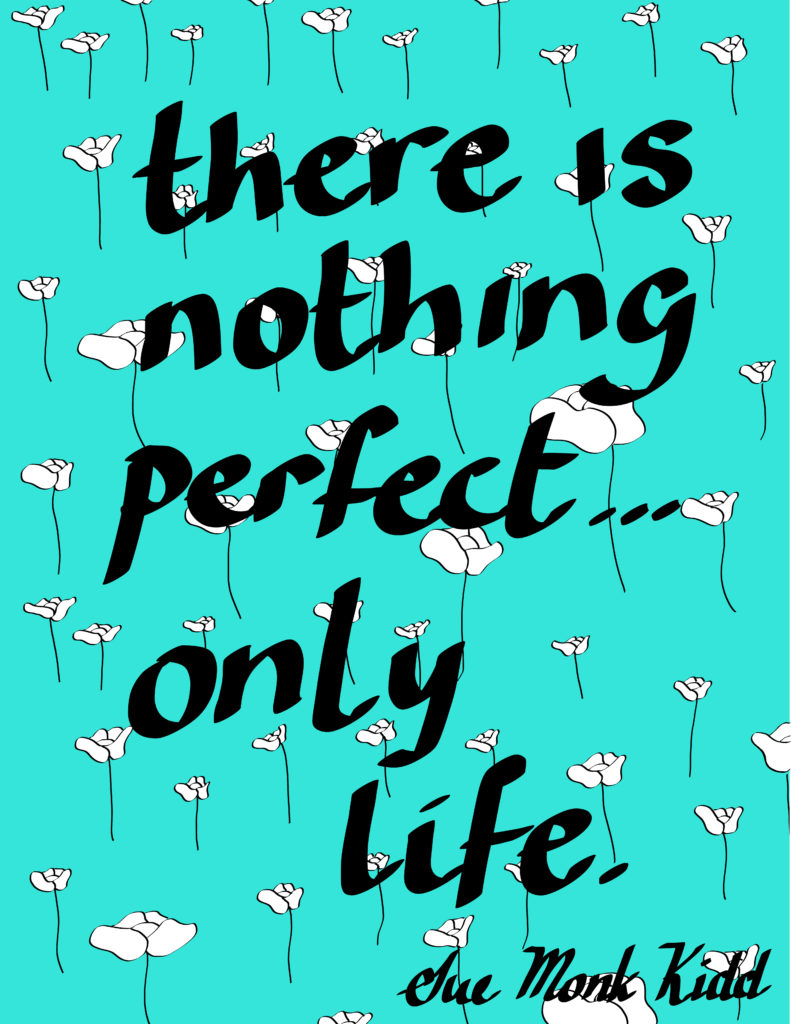 More of my favorites quotes from this book:
"In the photograph by my bed my other is perpetually smiling on me. I guess I have forgiven us both, although sometimes in the night my dreams will take me back to the sadness, and I have to wake up and forgive us again."
"After you get stung, you can't get unstung. No matter how much you whine about it."
"Someone who thinks death is the scariest thing doesn't know a thing about life."
PS: I'd love to know which one is your favorite from The Life of Bees!