I LOVE pastafrola. It's an italian dessert that it feels like argentinian to me because I have it all my life and it's a pie that you'll find in any bakery in Argentina.
The pie crust for this recipe was adapted from the "Baking with Julia: Sicilian Desserts" TV shows. I made some changes, of course.
The rest, it's my family recipe, what my dear grandma taught me about pastafrola.
For this amazing pie, you'll need:
2 cups unbleached all purpose flour
1/3 organic sugar
1 stick organic unsalted butter
1/4 tsp salt
1/2 tsp baking powder
2 organic large eggs
1 tsp lemon zest
1 lb quince sweet (dulce de membrillo, Trader Joe's usually sells one but otherwise, the best argentinian membrillo is this one). Note* This time, I used the Esnaola brand but I didn't know it has high fructose corn syrup until I got it on my door from Amazon. I won't use it again, I rather stick to the Arcor brand which doesn't have high fructose corn syrup.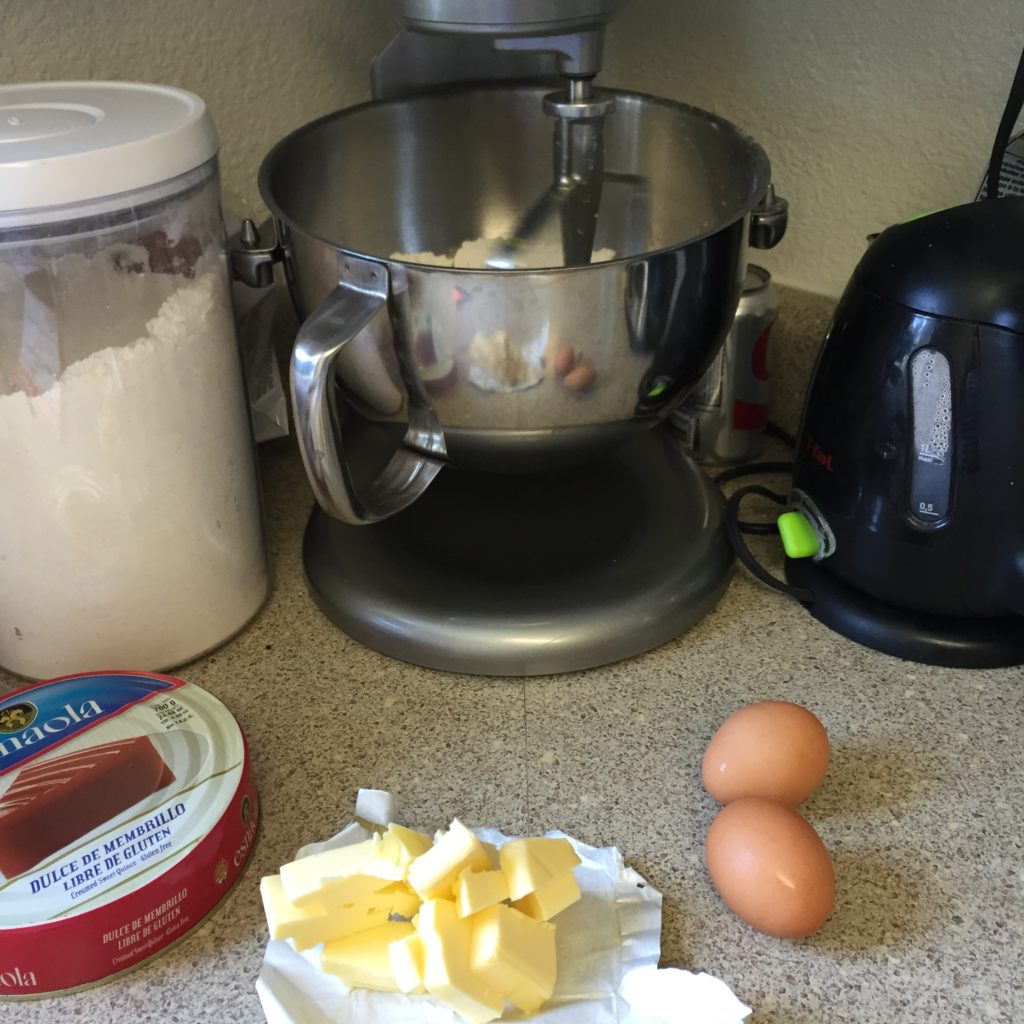 First, add the dry ingredients (flour, sugar, baking powder, salt) to a large mixing bowl and mix them together.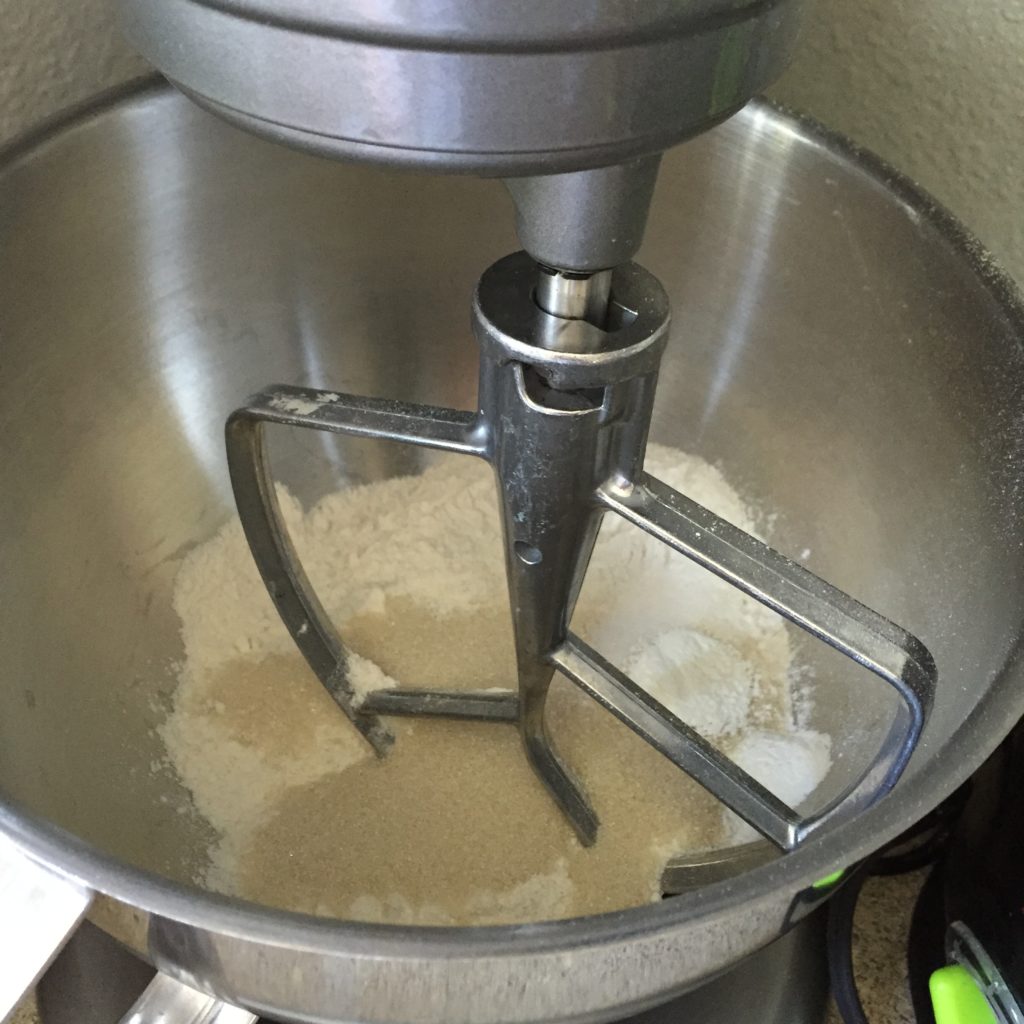 Ad the butter already cut in cubes and keep on mixing until it gets like a crumble.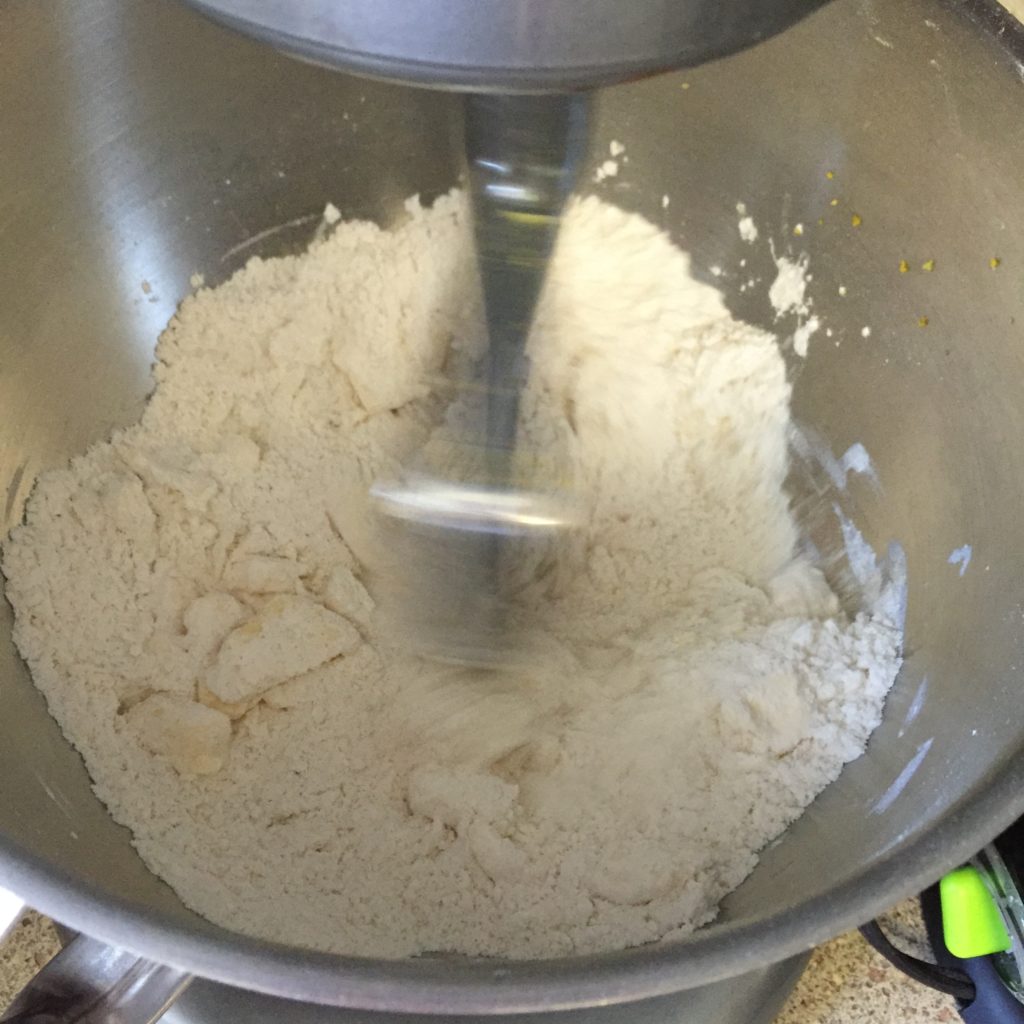 Add the eggs, one at a time.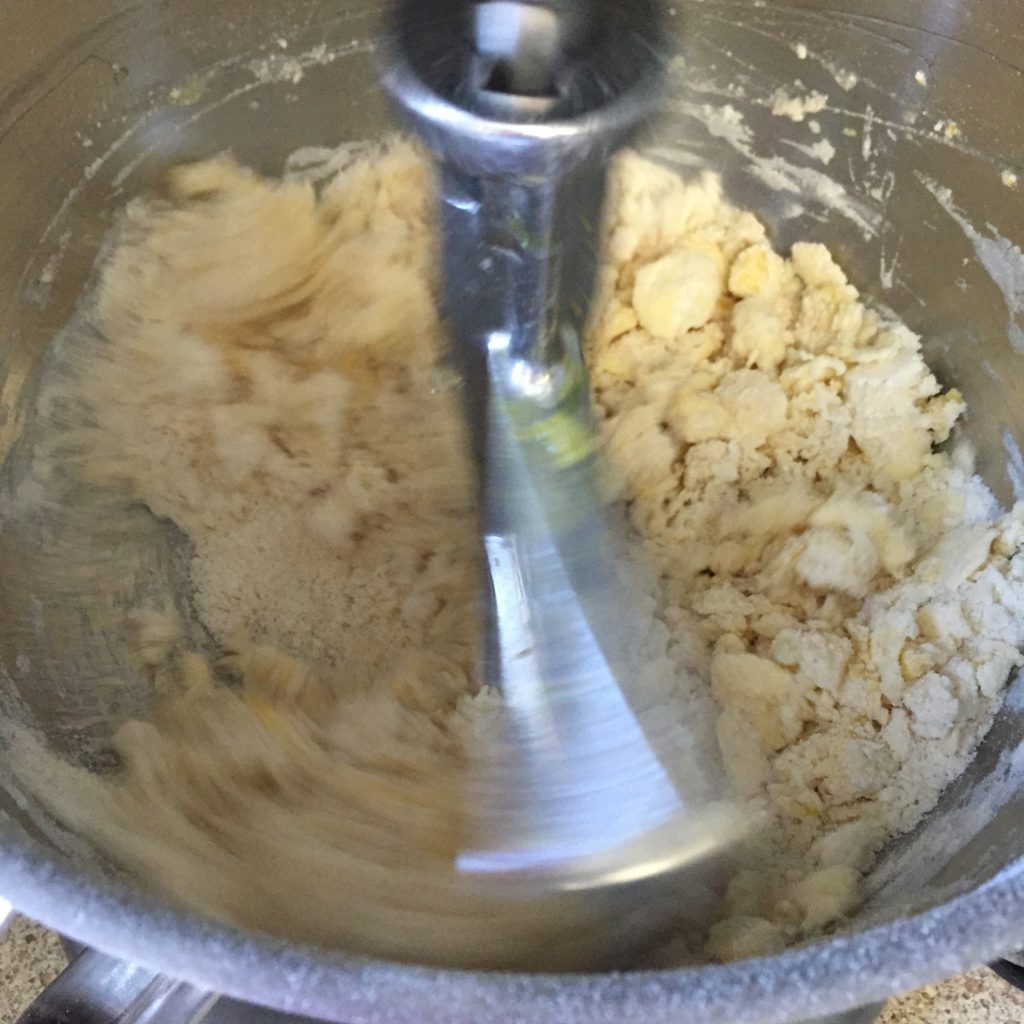 Keep mixing on low until the mixture become mostly one dough, something like the picture below.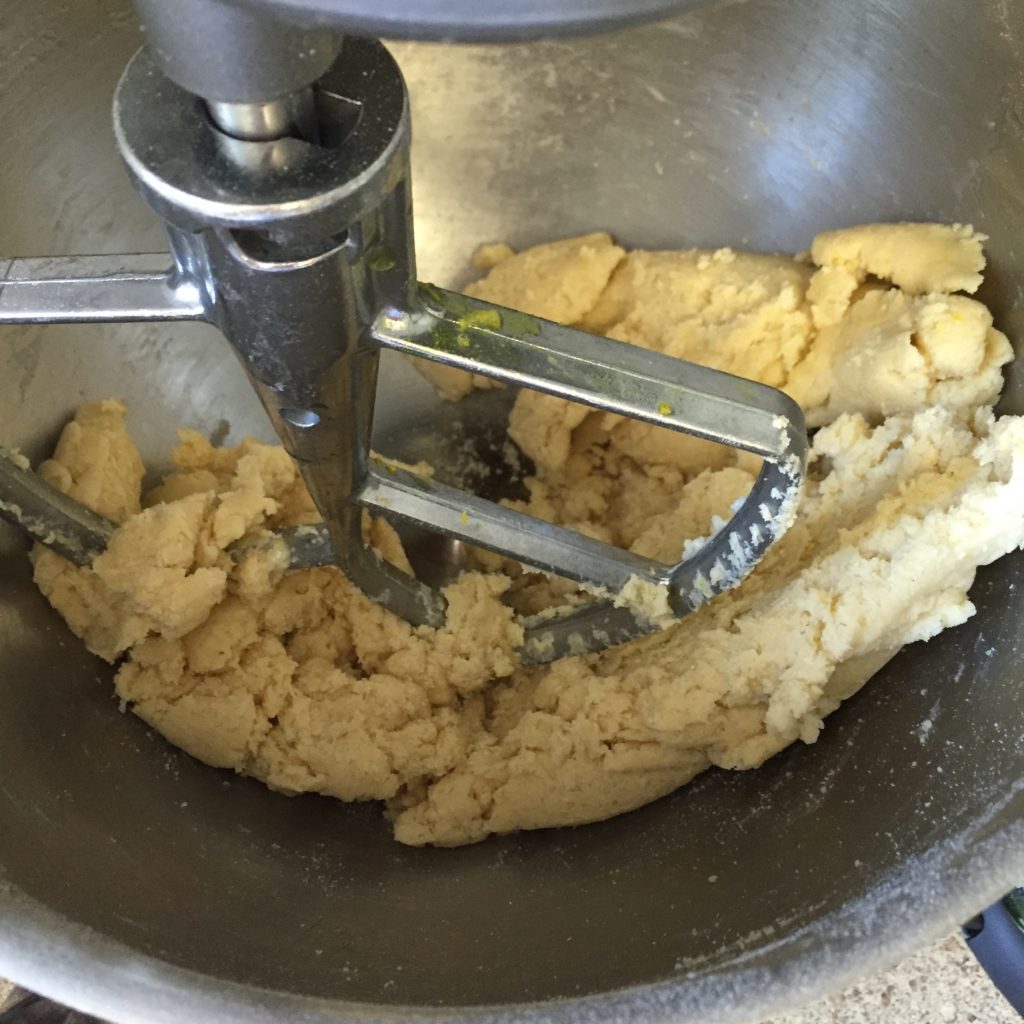 Transfer dough to a floured surface.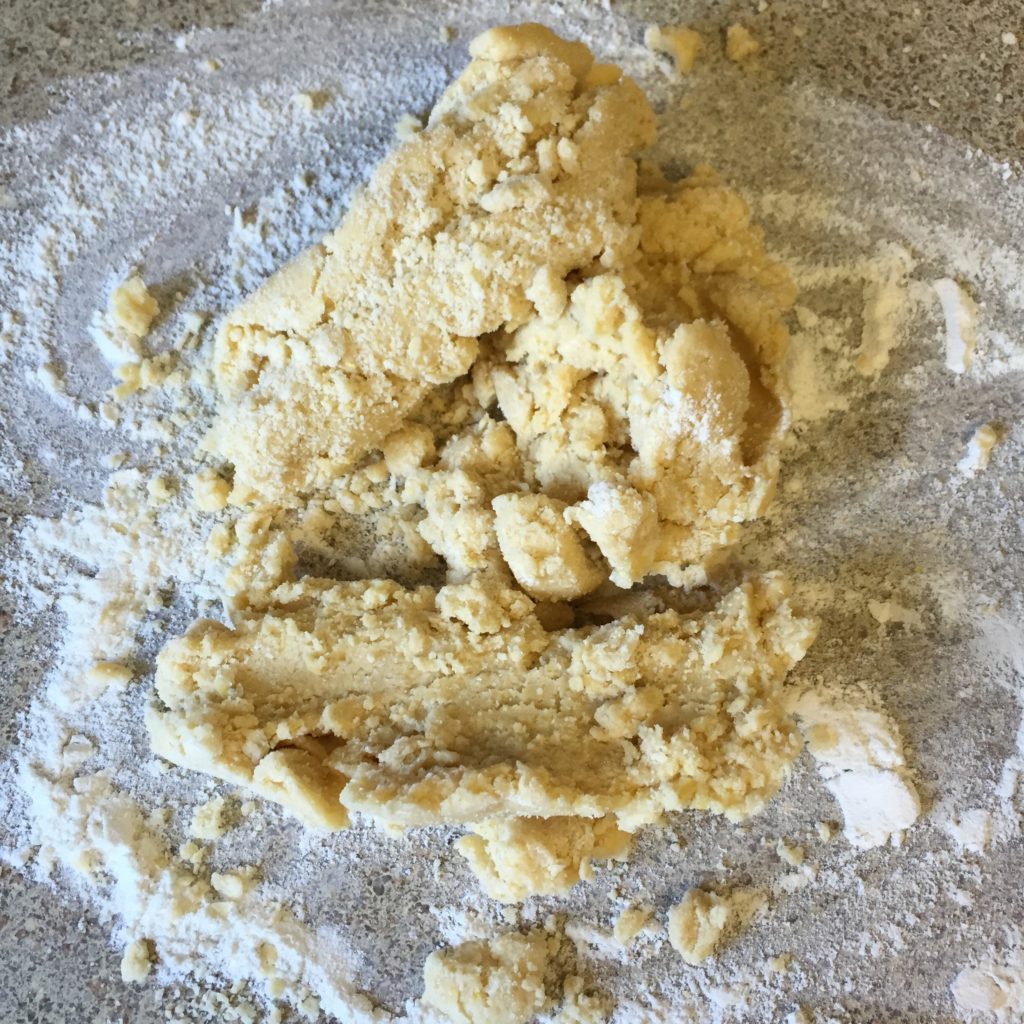 Knead just a little bit until it becomes one ball.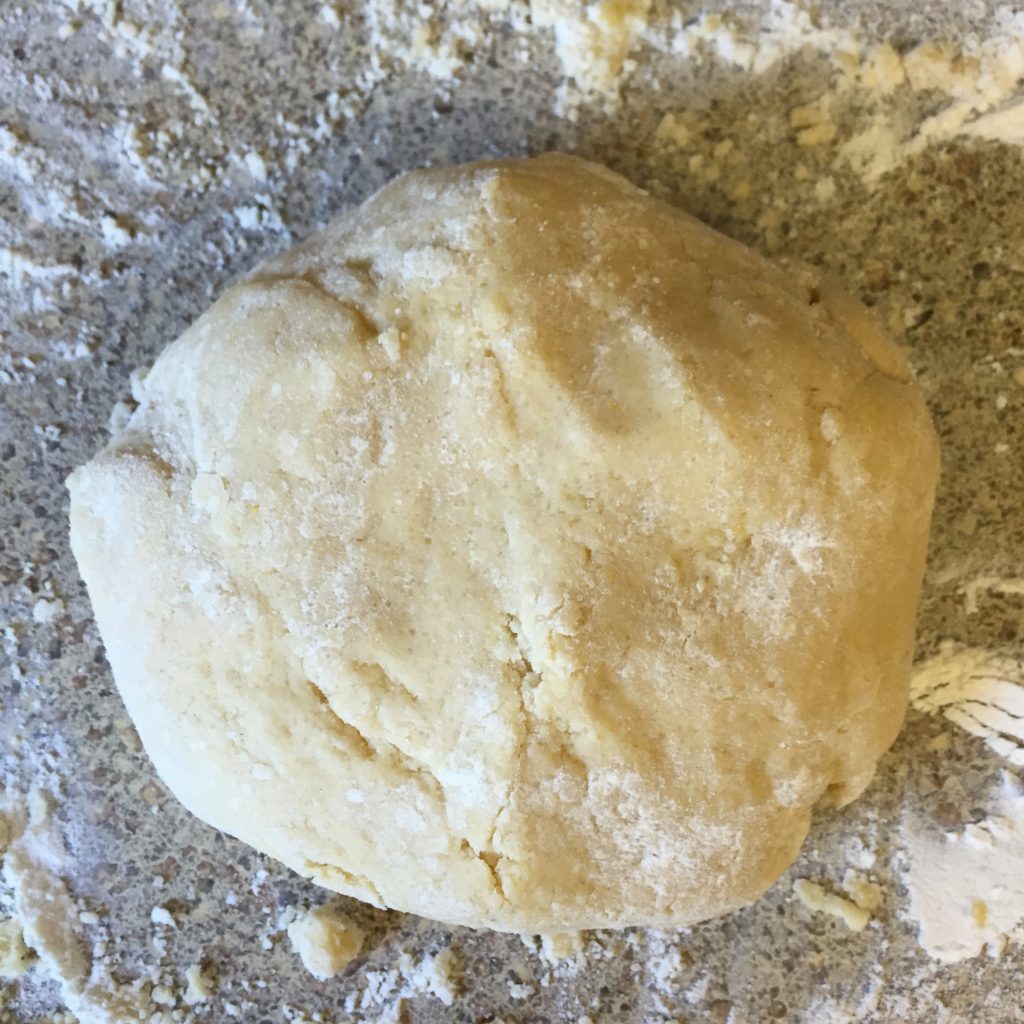 You'll now need a a rolling pin and some flour.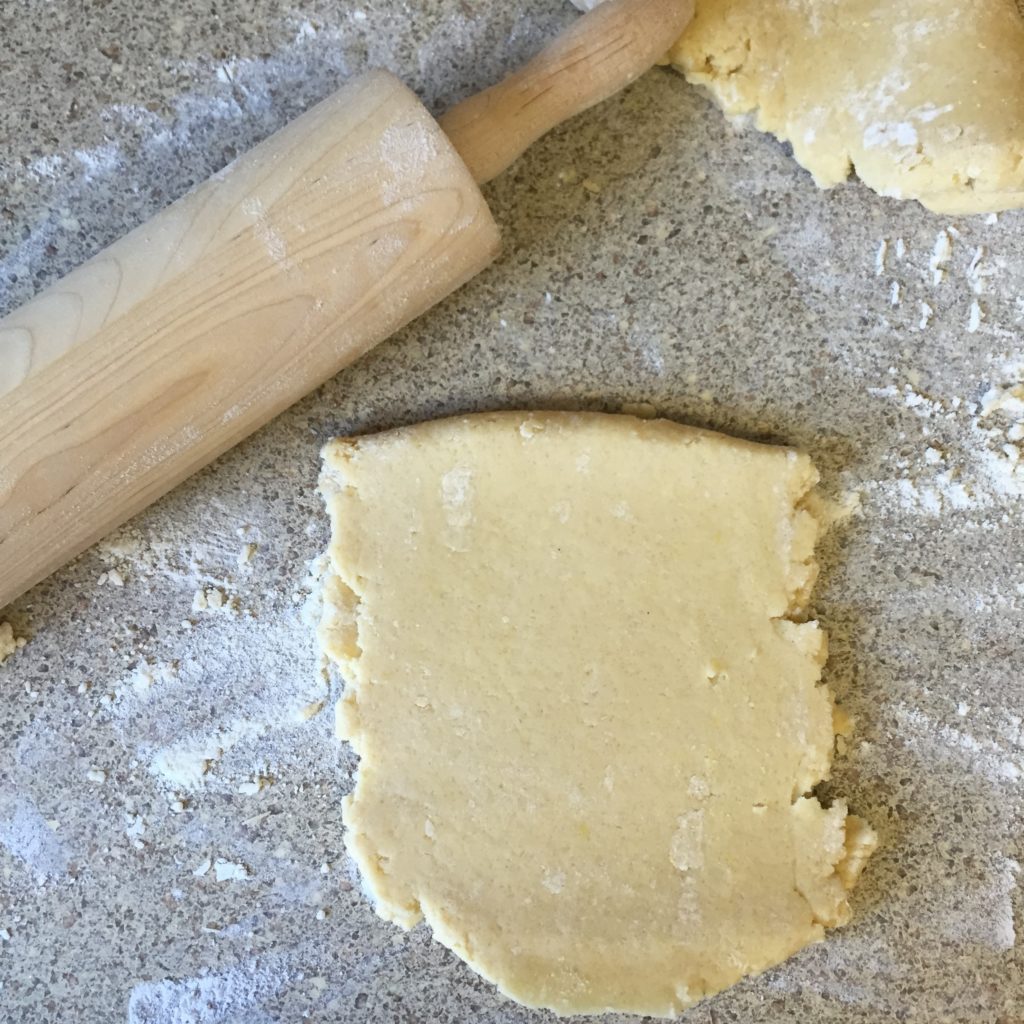 Give the dough a pie shape.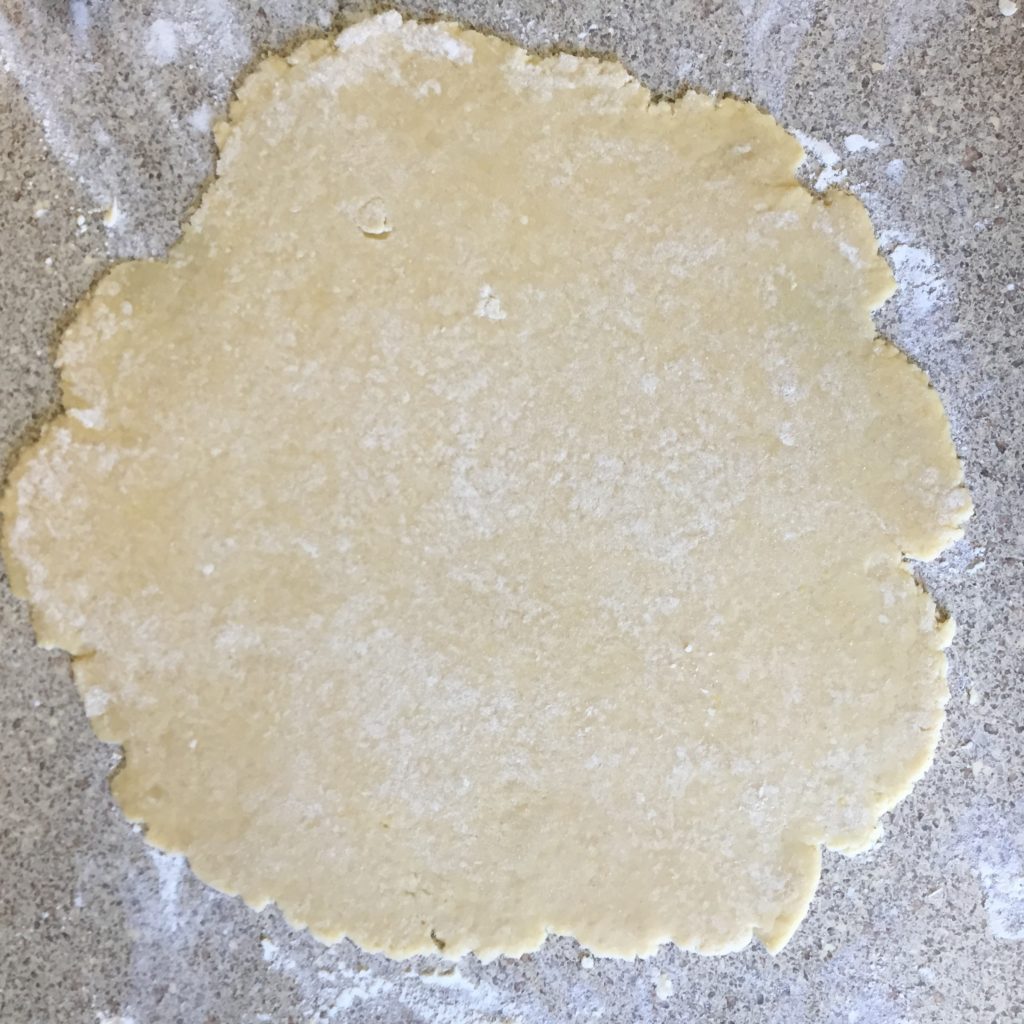 Here there are 3 ways to do this. You choose was best for you.
The first and most difficult one: wrap your dough in plastic wrapping paper, let it chill in the refrigerator for about two hours. Let it rest then at room temperature for 10 minutes before using it.
The second, since this dough will make 2 small pies, you can freeze one!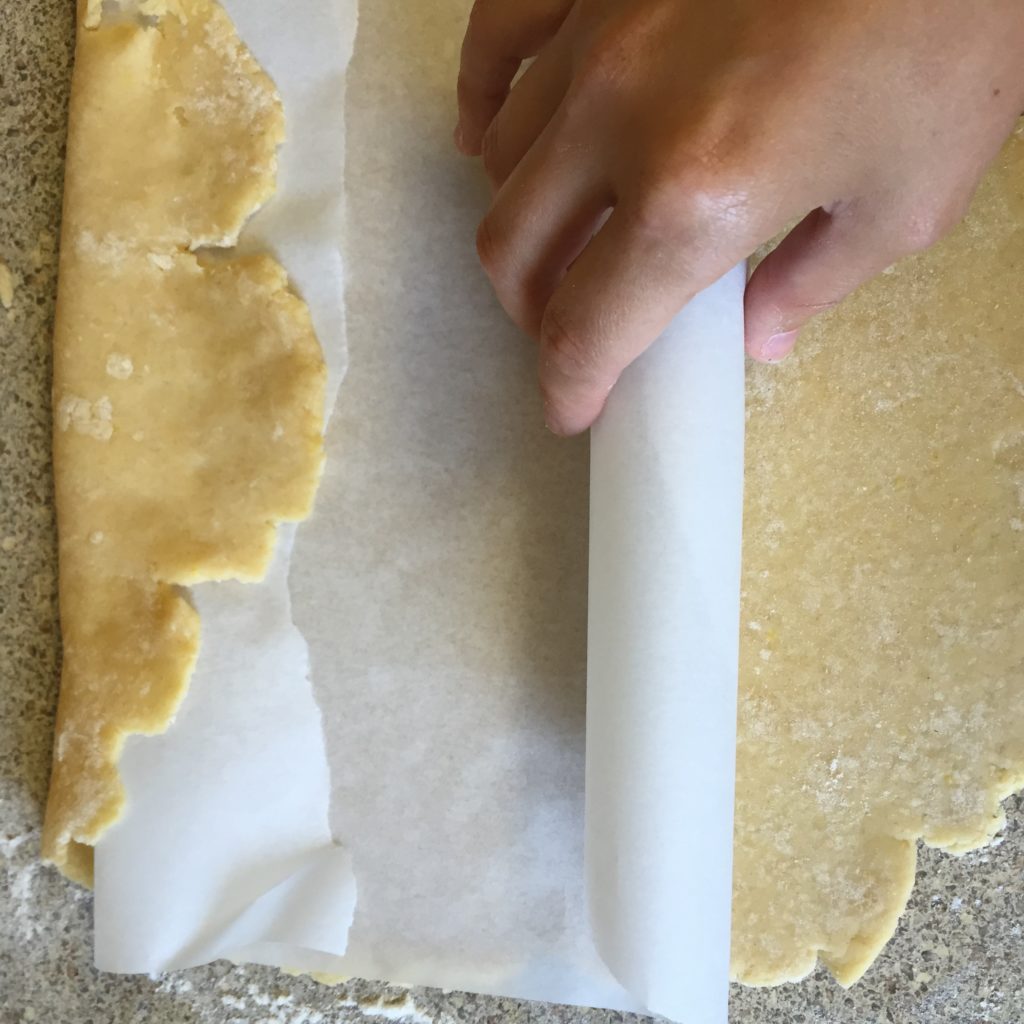 Just roll one of the pies dough using parchment paper in between, then cover it with plastic and put it in the freezer to use in some other time.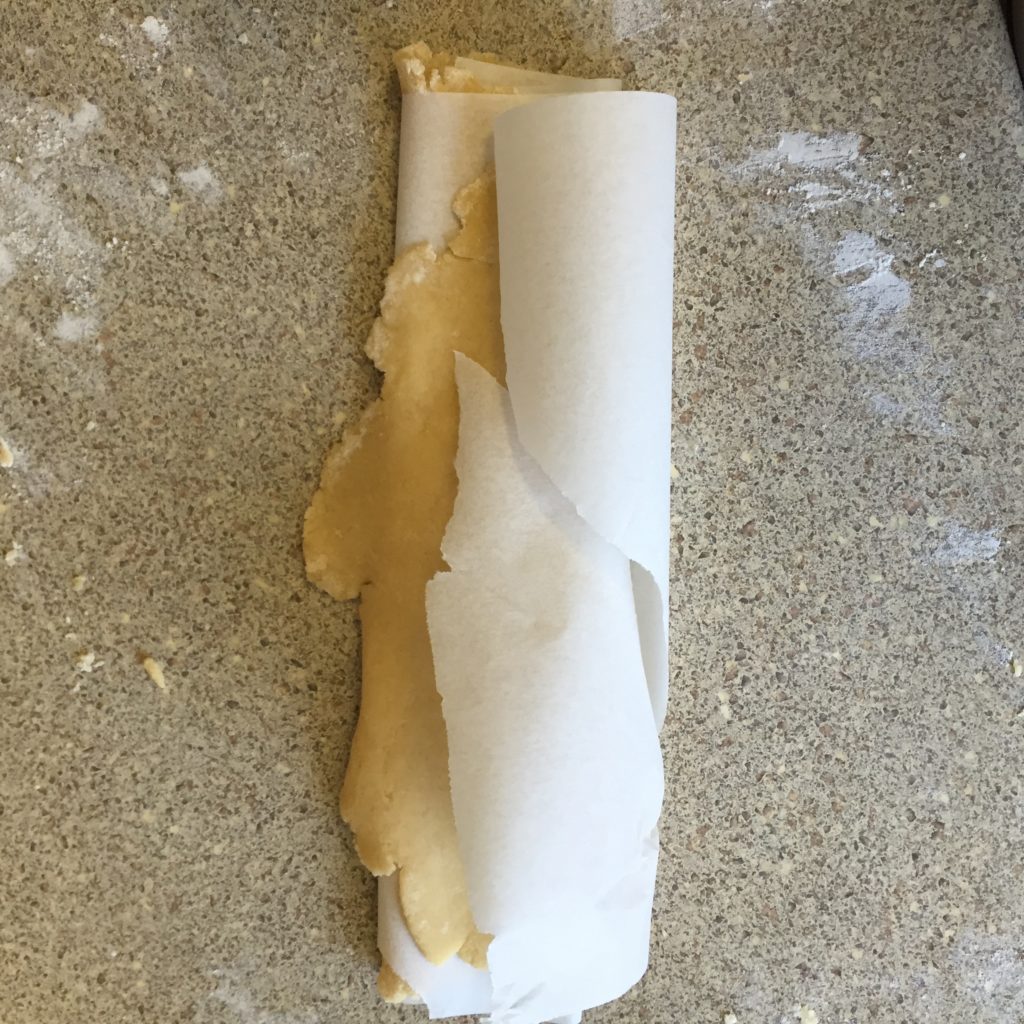 When you need to use it, just thaw overnight or let it at room temperature for about 3 hours.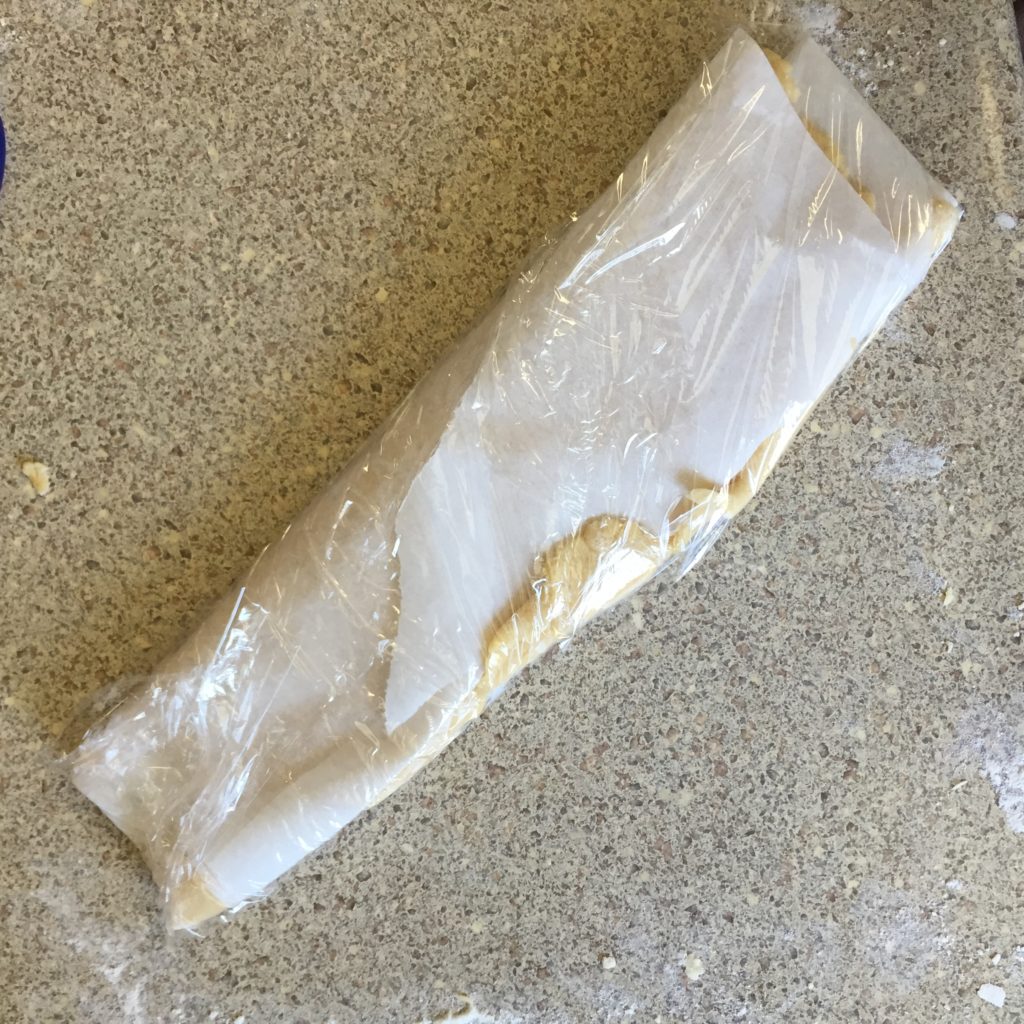 Now, the third way to do this. Let's just use the pie crust right away! For this, you need the pie pan to be greased and floured.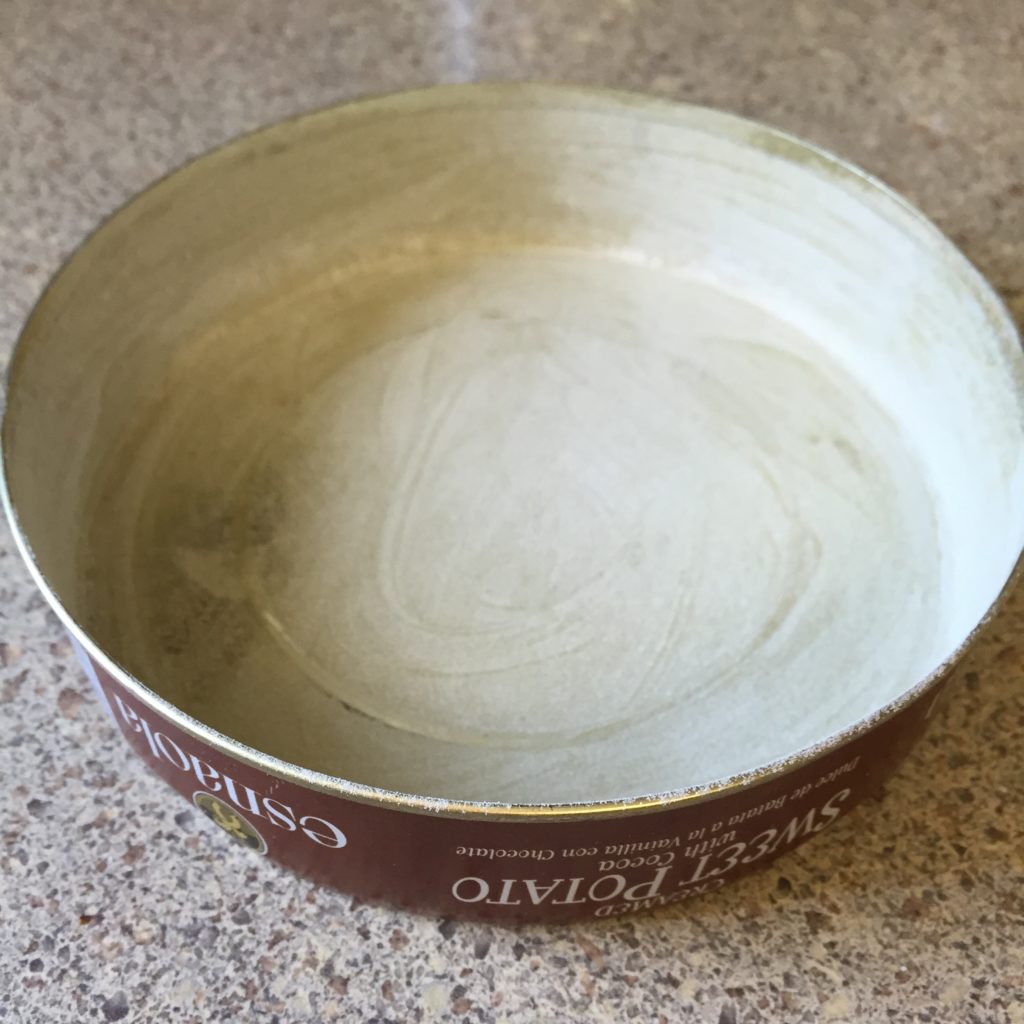 A friend of mine gave me this idea and it's great! You can use the tin of the quince/sweet potato as a pie pan! (yes, you can do pastafrola filled with argentinian creamed sweet potato and the flavor it's absolutely different from american canned sweet potato).
Now, put the pie crust on the pan and filled it with the membrillo/quince sweet.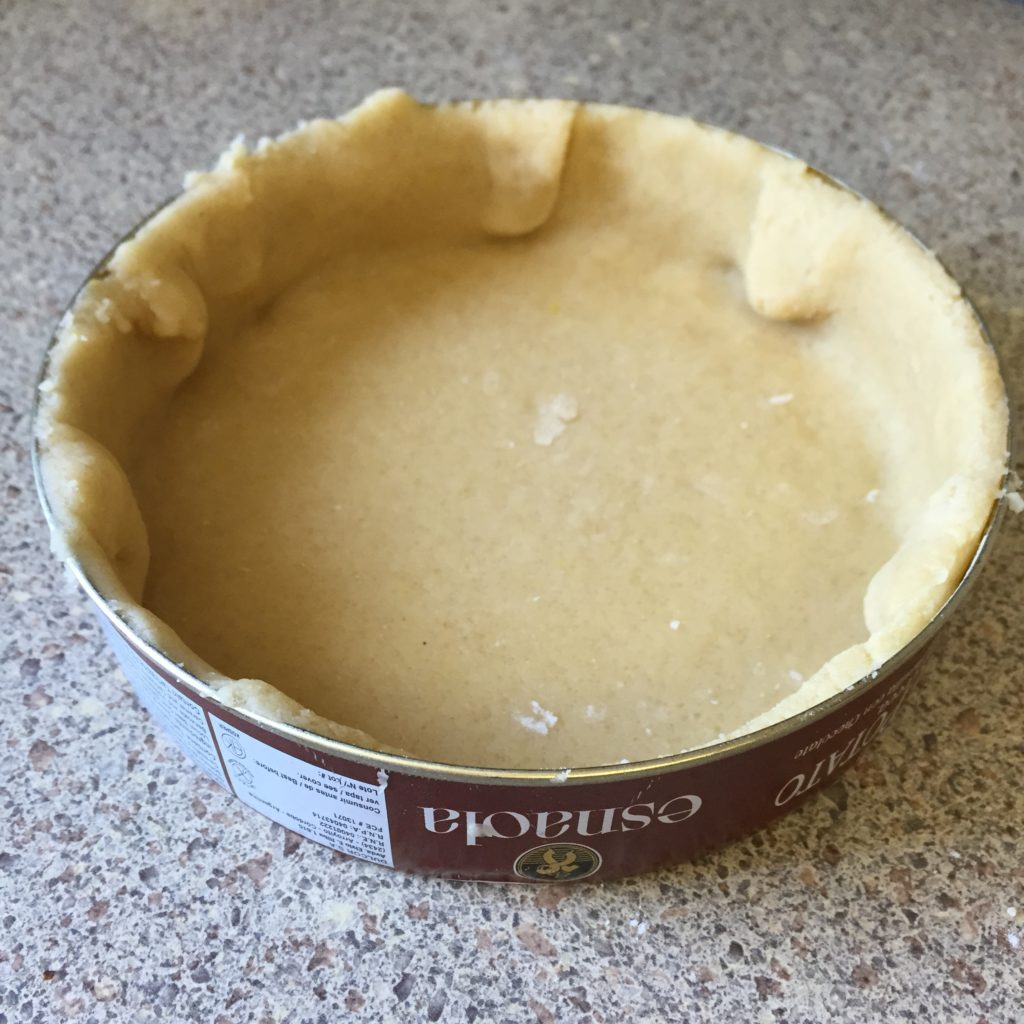 This is another useful idea. Sometimes the dough sticks to some parts of the surface where you were kneading it. Use a knife -if you don't have a special spatula- to help you pick it up without breaking it.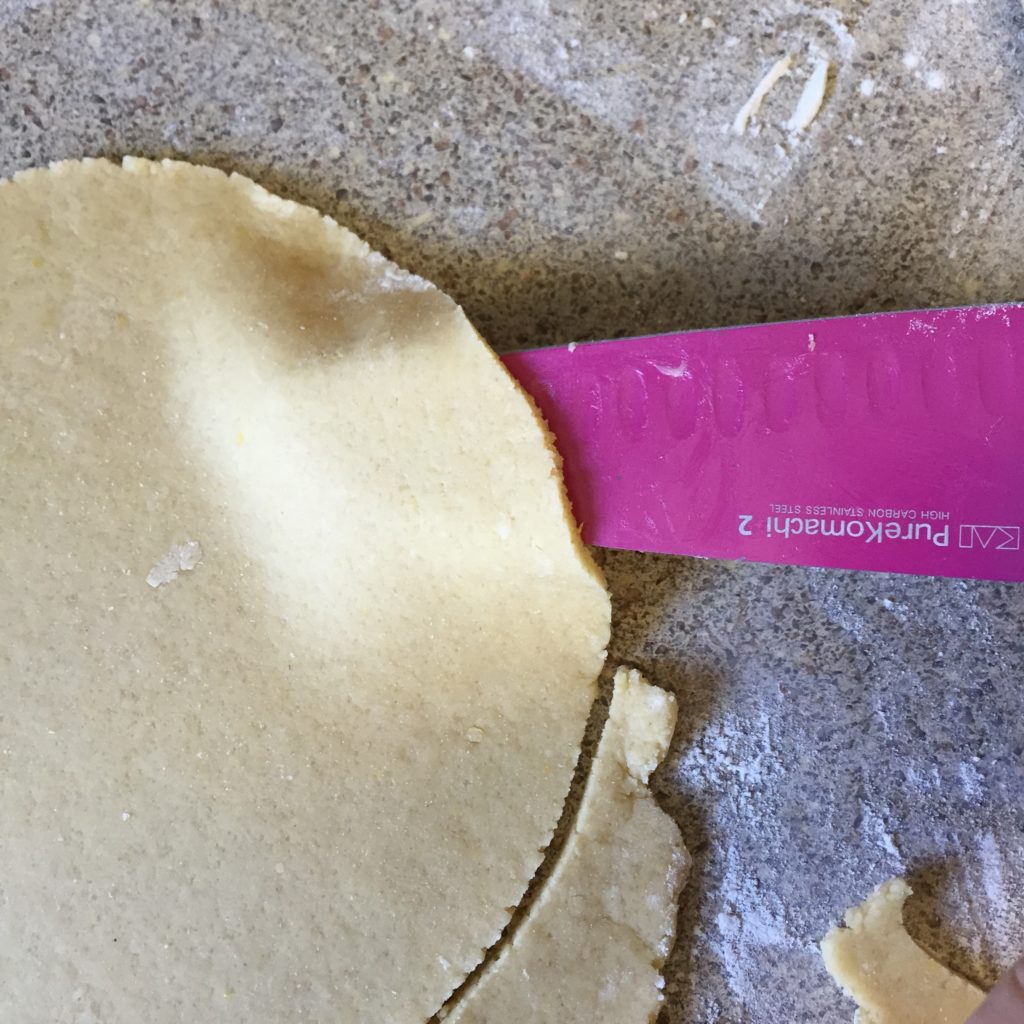 To prepare the quince for the filling, you'll need a fork and about 1/8 cup of hot water.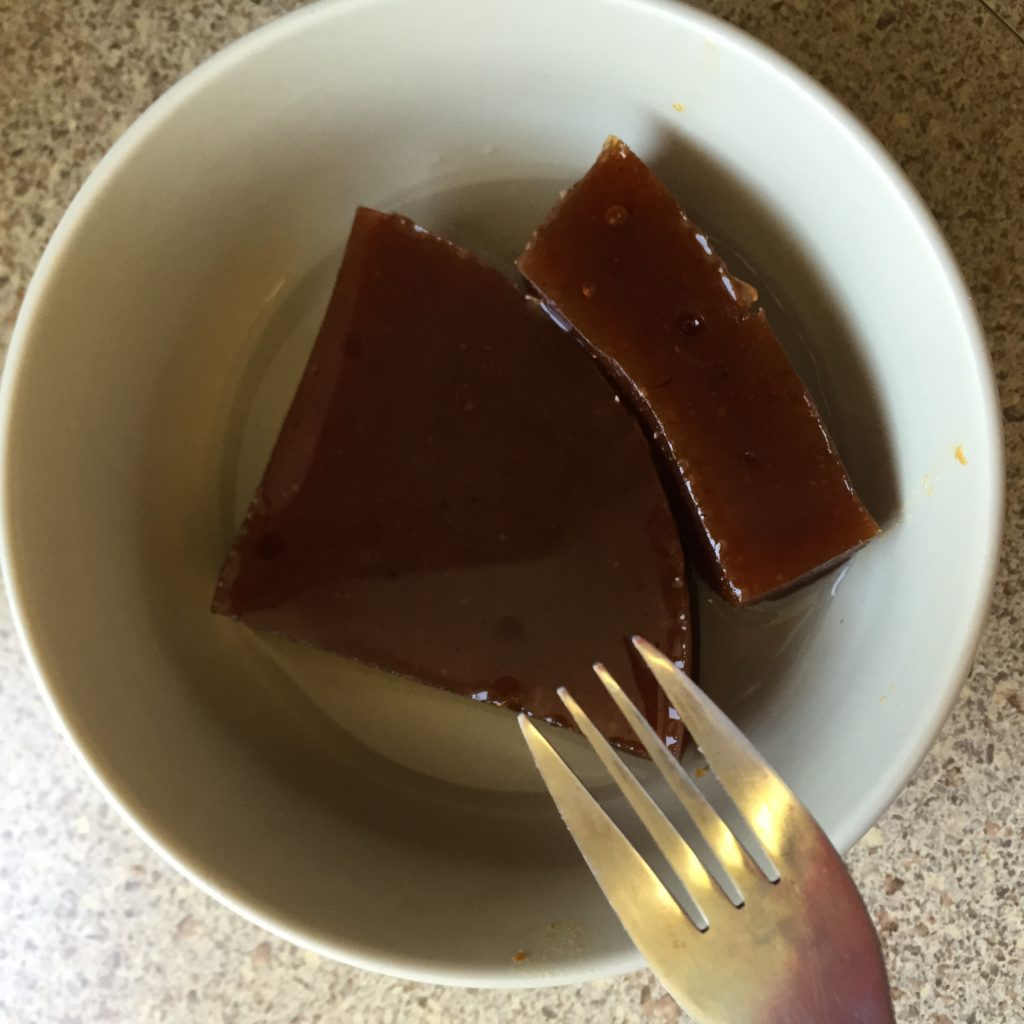 Just add the water and smash the quince until you get a texture similar to the picture below. Some people add a little bit of cognac to this part, others add lemon juice. For us plain hot water is perfectly fine.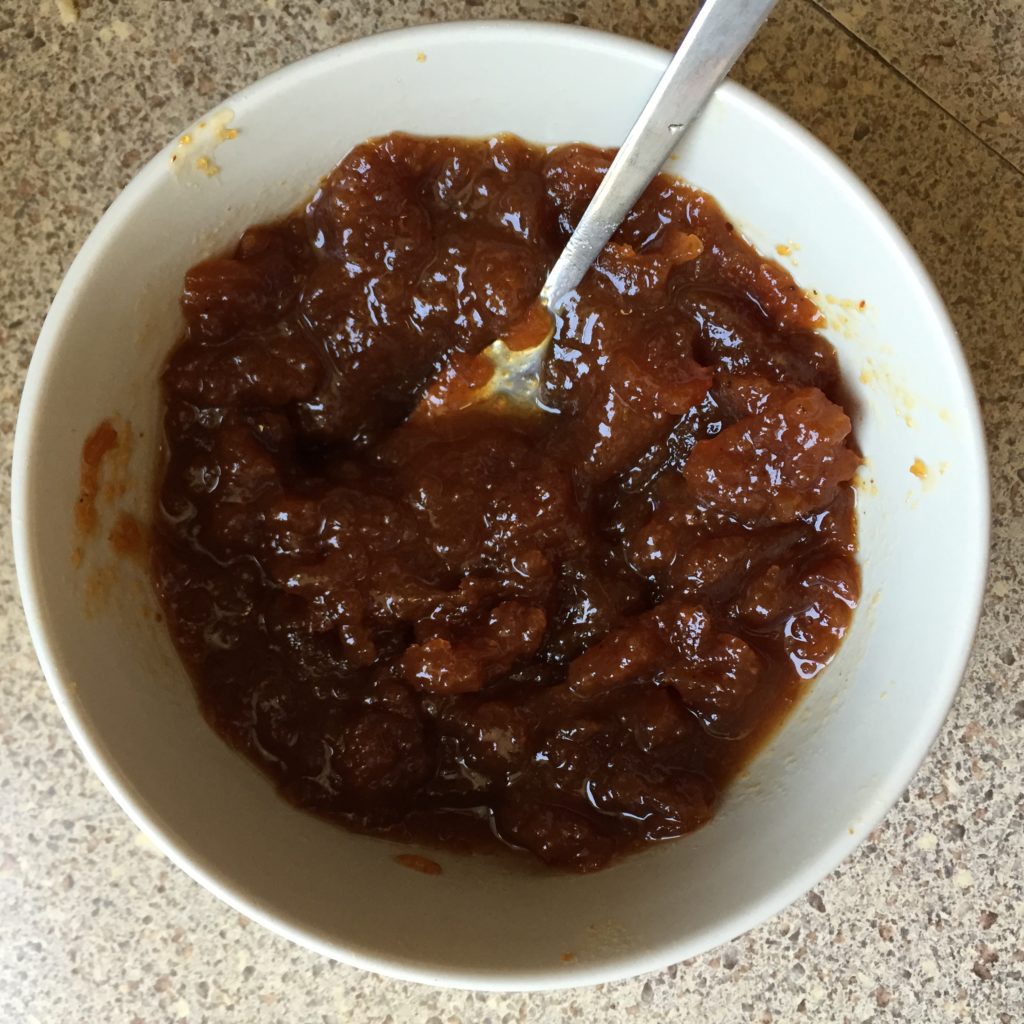 Fill the pie with the quince.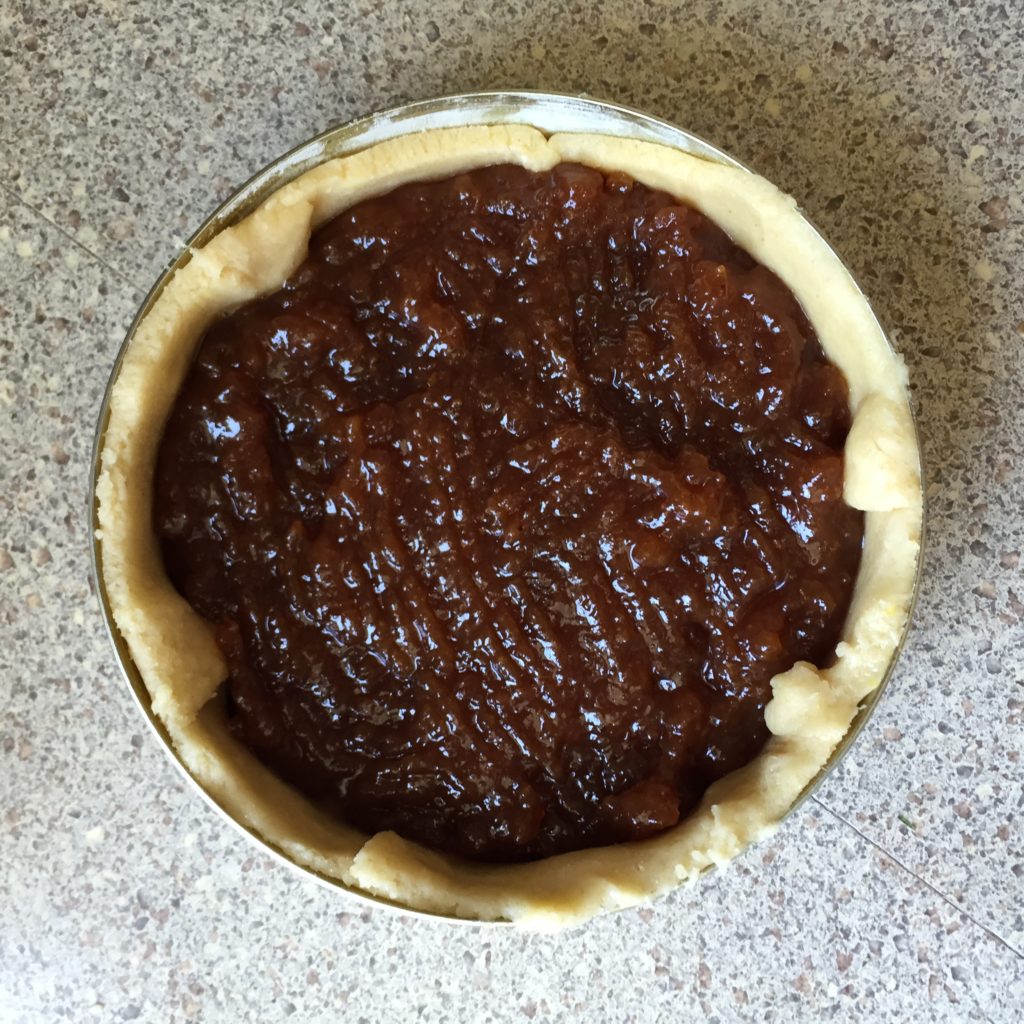 Us the leftovers of the dough to garnish the top of your pie.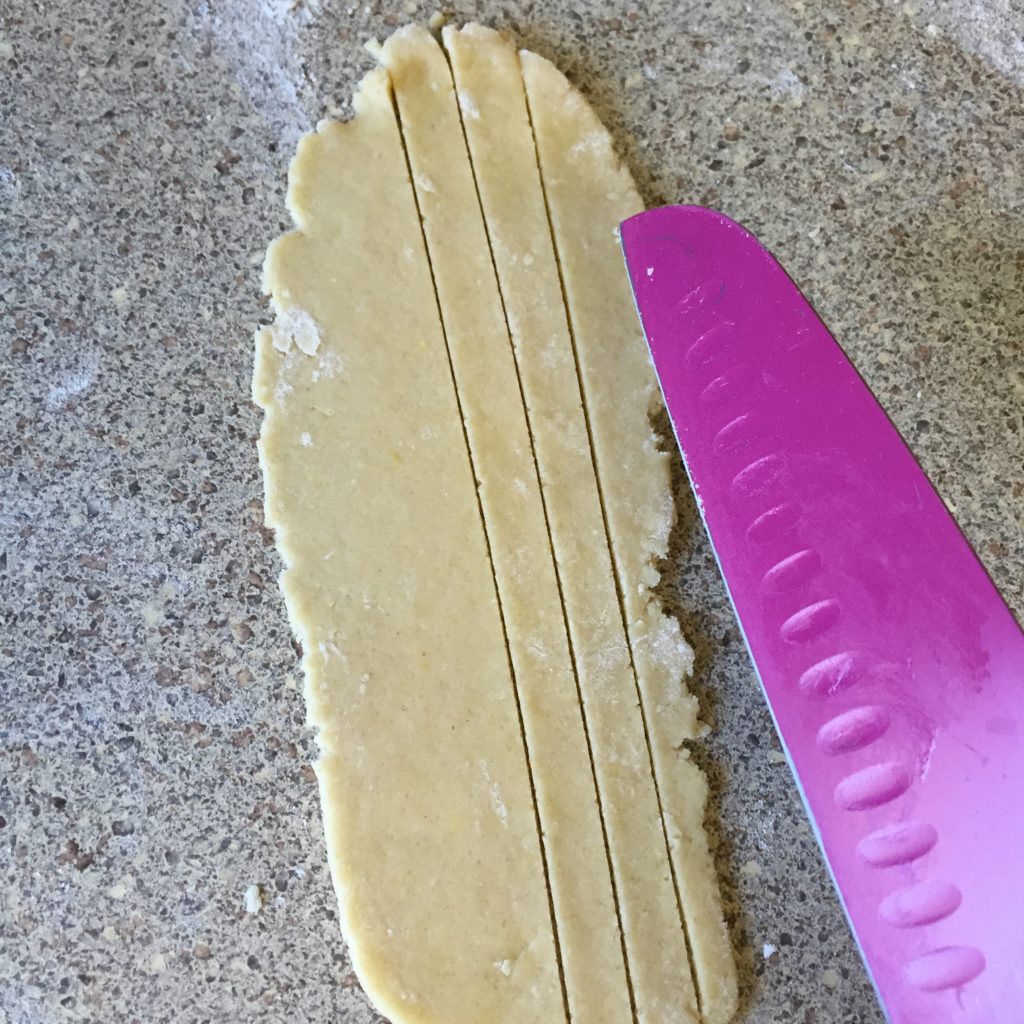 And voilá! This pie is ready to go to the oven at 350F for about 35 minutes.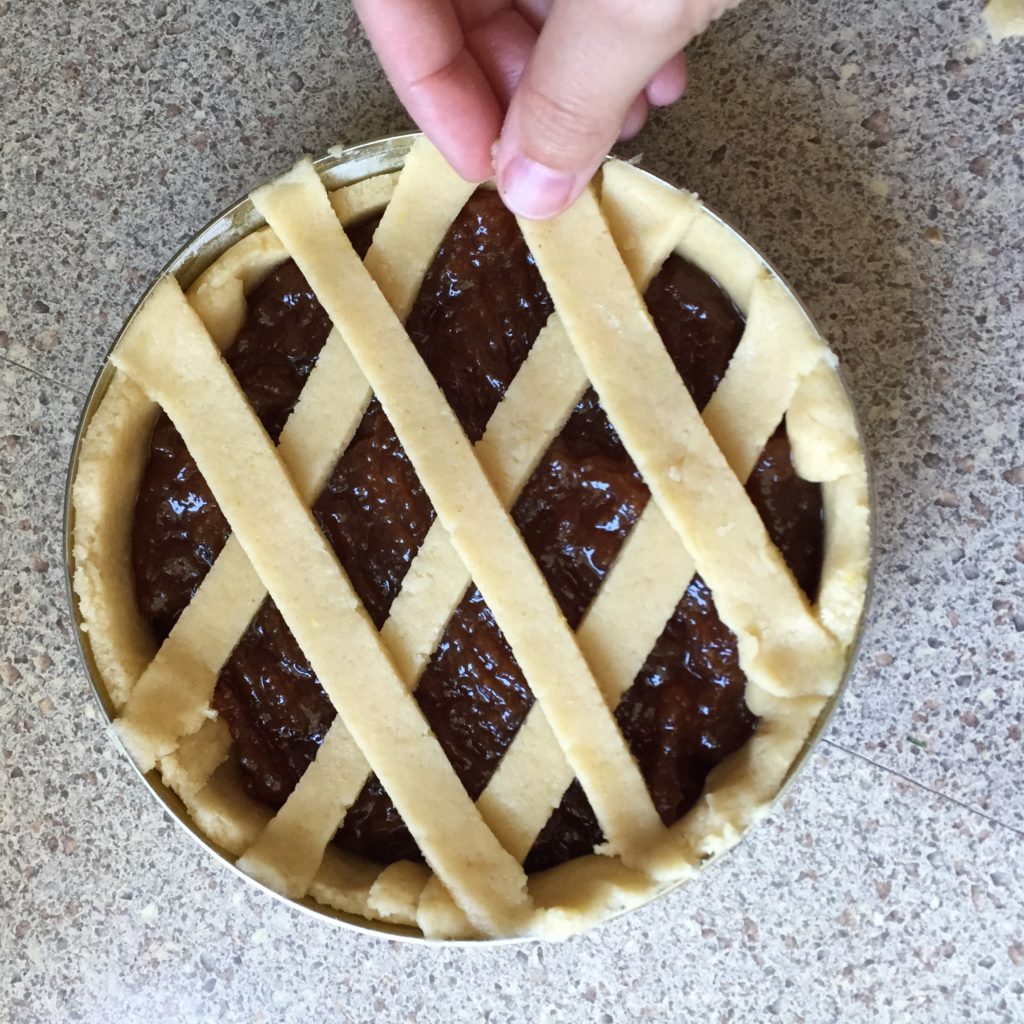 Now, brew some coffee and enjoy it as an afternoon snack.. or how we call it in Argentina: Merienda.
Quince Pastafrola it's my favorite!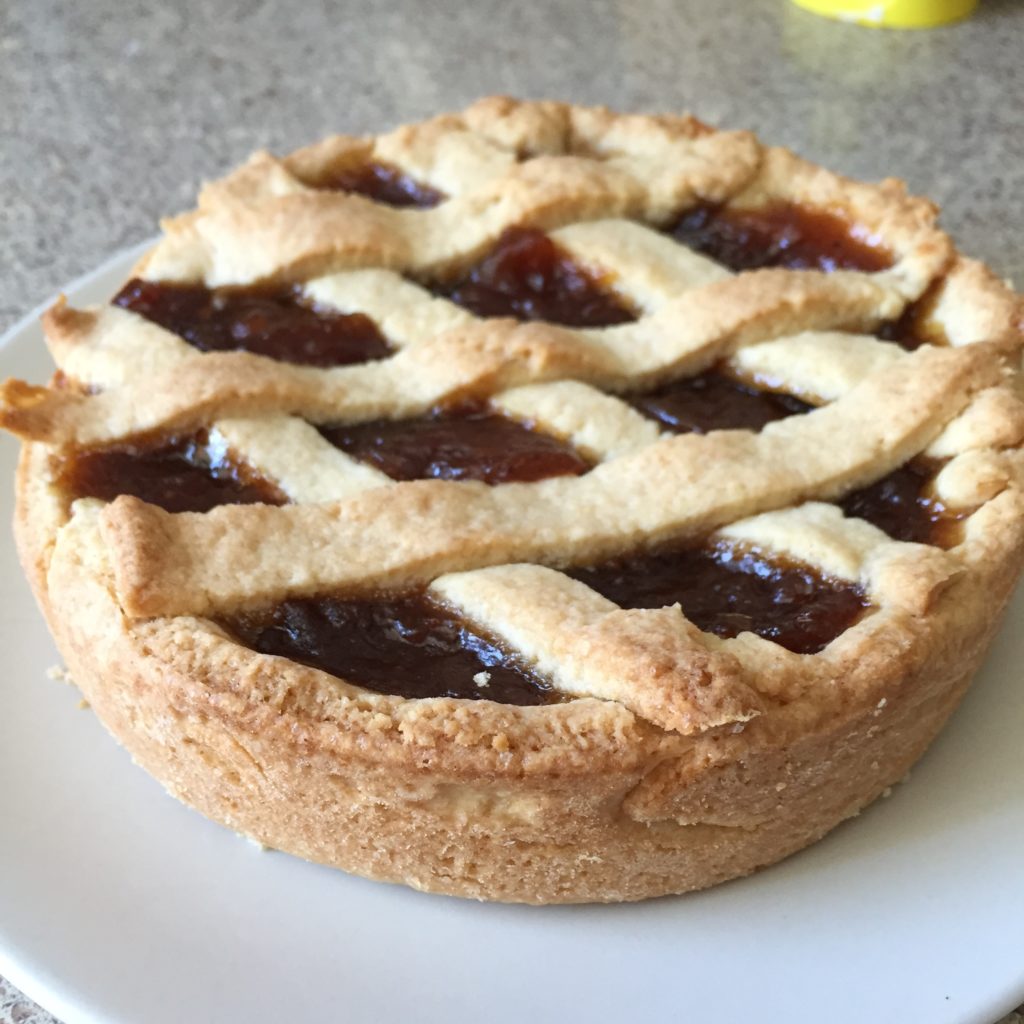 Enjoy!