About 2 years ago,  Victor gave me a set of acrylics and brushes for my birthday. I never ever used them until yesterday. Procrastination, I guess.
Even-though my first time painting with acrylics was a great experience in my life, this new approach was by myself, with no teacher, and that was great as well.
I must admit that I felt a little lost, so I search the web and got to this tutorial for the painting that I wanted to try.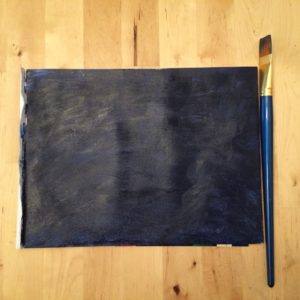 I followed some steps from the tutorial but I didn't use the charcoal so after the first step, I kind of followed my own path. I felt that it was more fun for me to explore and experience by my own.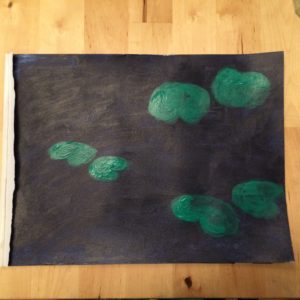 Light didn't help in this picture, but anyway, it's just to show you some of the process.
Today was a foggy morning in San Bruno so I took a picture with natural light, now that the painting was finally dried.
It was a nice practice and I'll try more often, I thought of using the same "sketchbook" so it gets kind of an art-journaling sketchbook.
Have a great weekend, folks!