Dear friends,
I'm so happy to tell you that I've decided to offer a bigger variety of products on my online shop at Society6.
With the last art-print uploaded yesterday -"I love you fore-e-e-ver"- I've decided to also start offering mugs, tote bags, kids and adults t-shirts, throw pillows and yes… super cute onesies!
More designs are being created and uploaded in the upcoming weeks.
I want to say thank you in advance for sharing this post with your friends and family and thanks for shopping at my online shop! Your money becomes coffee giving this mom the boost to create more art! 😛
Thanks folks and happy shopping!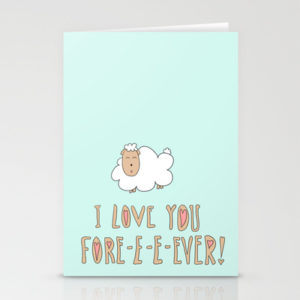 Cards.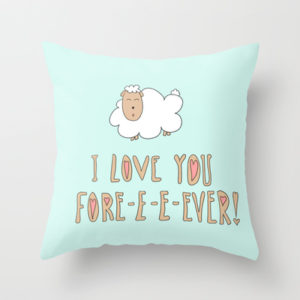 Pillows: This pillow would look lovely in a nursery.
Mugs: A nice way to start your morning, feeling loved.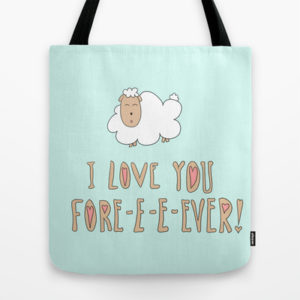 Tote bags.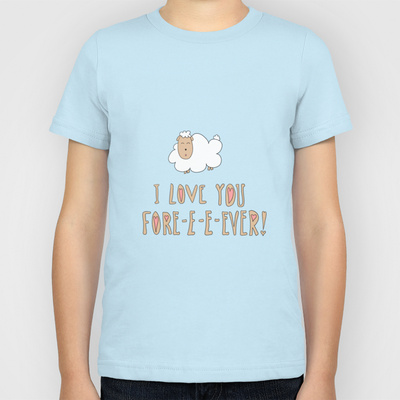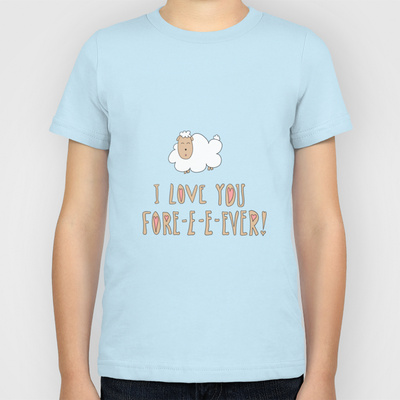 Kids T-shirts:  The perfect match, kids and unconditional love.