A calligraphy pen, some blank paper and a piece of ribbon can add some magic when you need to wrap a present.
Write the name of the person you're giving the gift to all over the paper, then wrap the present as you would normally do it.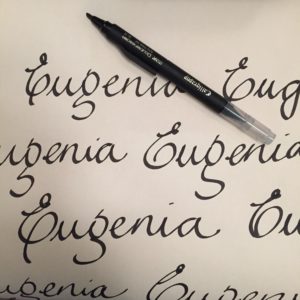 You don't need to know how to make beautiful lettering, the calligraphy pen will help your letters to look lovely just by writing with it.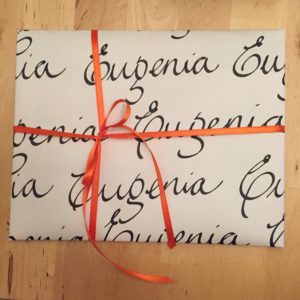 You can even add a finish touch with a colorful ribbon.
*What do you think of this idea?