Hi folks!
This week I want to share something very special, my little one's nursery decor.
Luca will share our bedroom and in the first months he'll also sleep next to me so his crib is more ornamental at the moment but that didn't stop my nesting syndrome to create a little space for him.
There're three important things that I created for his space. One is the hand-lettered crib sheets and the other two are the art prints on the wall. Here's a quick pic of his space with a predominancy of black and white (besides the brown walls that are part of our master bedroom).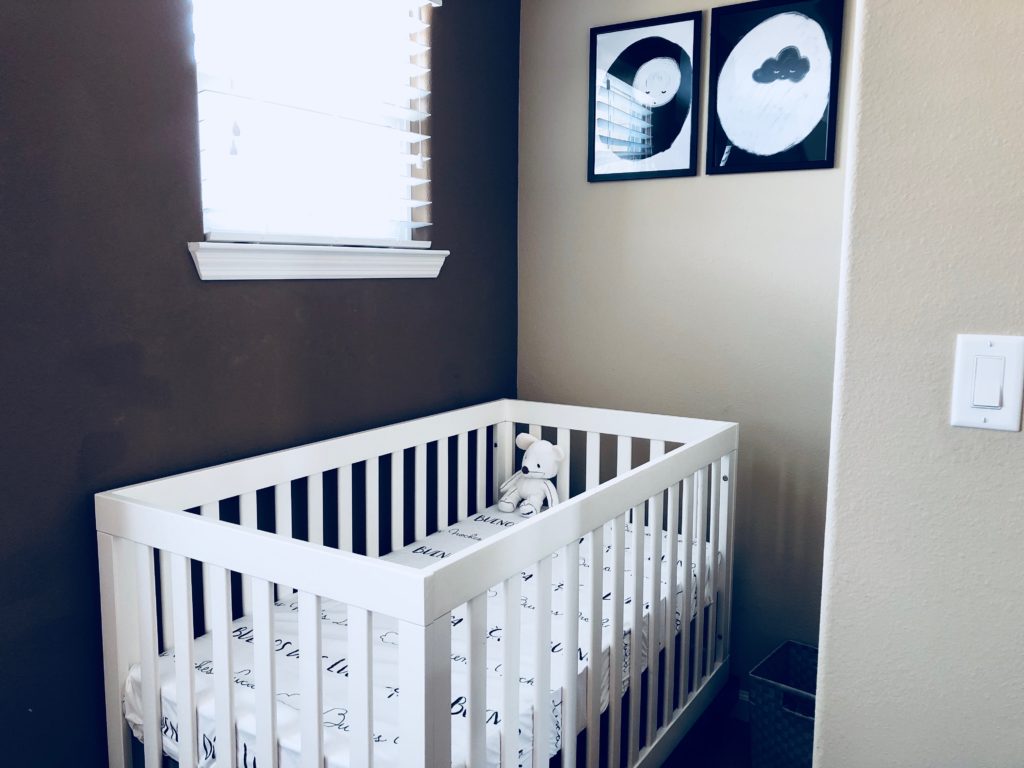 For the sheets, I used my monoline style and a digital brush lettering style and created this pattern that says in Spanish "Buenos Días Luca Buenas Noches Luca" which means "Good morning Luca Good night Luca".
After printing my fabric I did a little bit of sewing and created the sheets for the crib.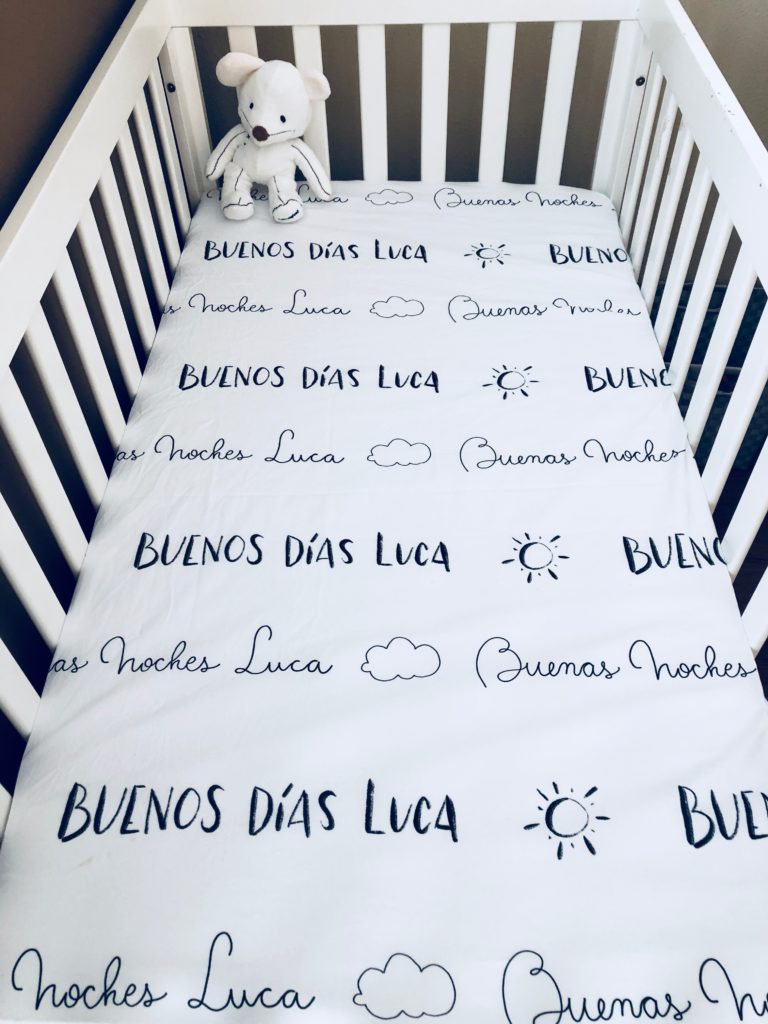 Since some people asked me for this pattern, I went ahead and put a similar one on my Fabric Shop but without the Luca part, just the "Buenos Días Buenas noches". You can also buy sheets set already done here (crib size not available though).
Now, for the walls, I created a peaceful sleepy moon and a moody cloud and framed them using some black frames.
I love this sleepy moon and the moody cloud so much, I think it added the perfect detail for his little space.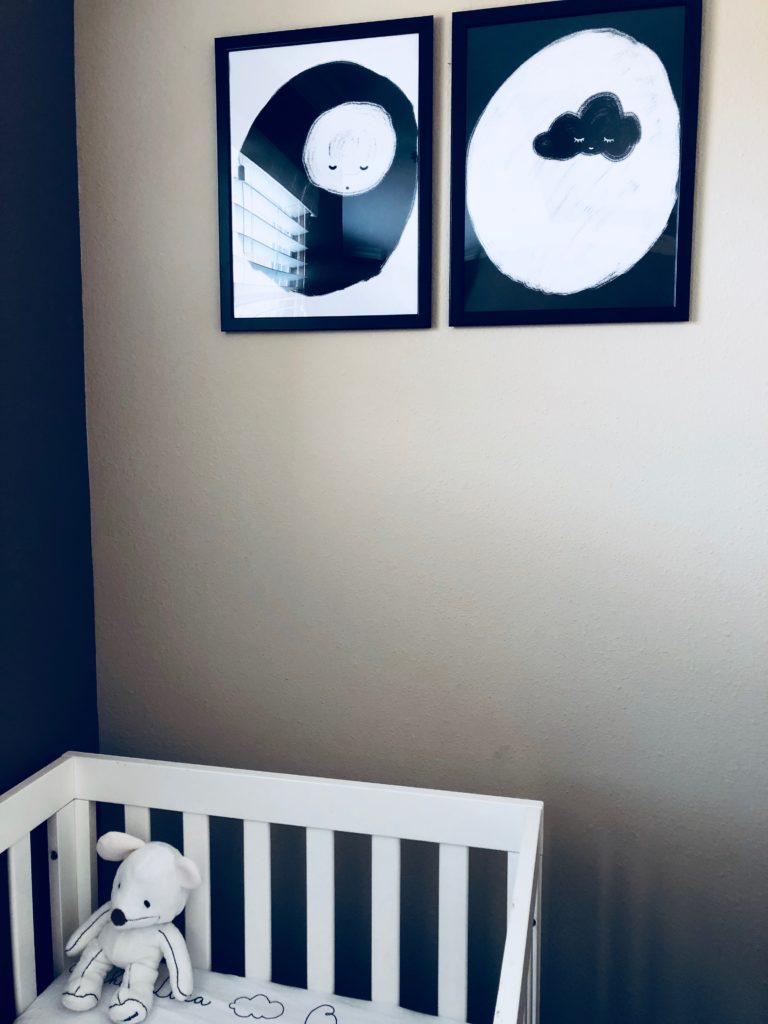 I'm very happy with all the little projects that I've been creating for my baby, I'm thankful for being able to use my creativity and skills to prepare these things for him. It filled my heart with happiness, specially since this pregnancy was so rough until the week 22. So, connecting with my baby through art projects and enjoying this last part of pregnancy -even with the difficulties of a third trimester- has been a blessing, a spark of joy!
For those interested, sleepy moon is now also be available as a 8×10 art print on my etsy shop.
Now friends, I'm about to turn 39weeks pregnant so if you get to see that I don't write next week is because baby arrived!
Anyway, have a wonderful week!
---
PS: You might want to check also Marco's nursery or these crib sheets.