As many of you know, I was born in Posadas, the capital of Misiones, in the north east of Argentina.
The most traditional snack from my homeland is "Chipa". This is a little cheese-roll made with tapioca flour and it's also a traditional snack in Paraguay and in the south of Brazil (with some differences).
Today, I'm super happy to share with you my family recipe for this yummy gluten-free delicacy.
You'll need:
1 lb tapioca starch 
3 eggs
1 1/2 cups gouda cheese shredded or crumbles
6 tbsp unsalted organic butter
1/2 cup organic milk
1 Teaspoon Baking Powder
1 tsp salt
1/2 tsp aniseed (Optional)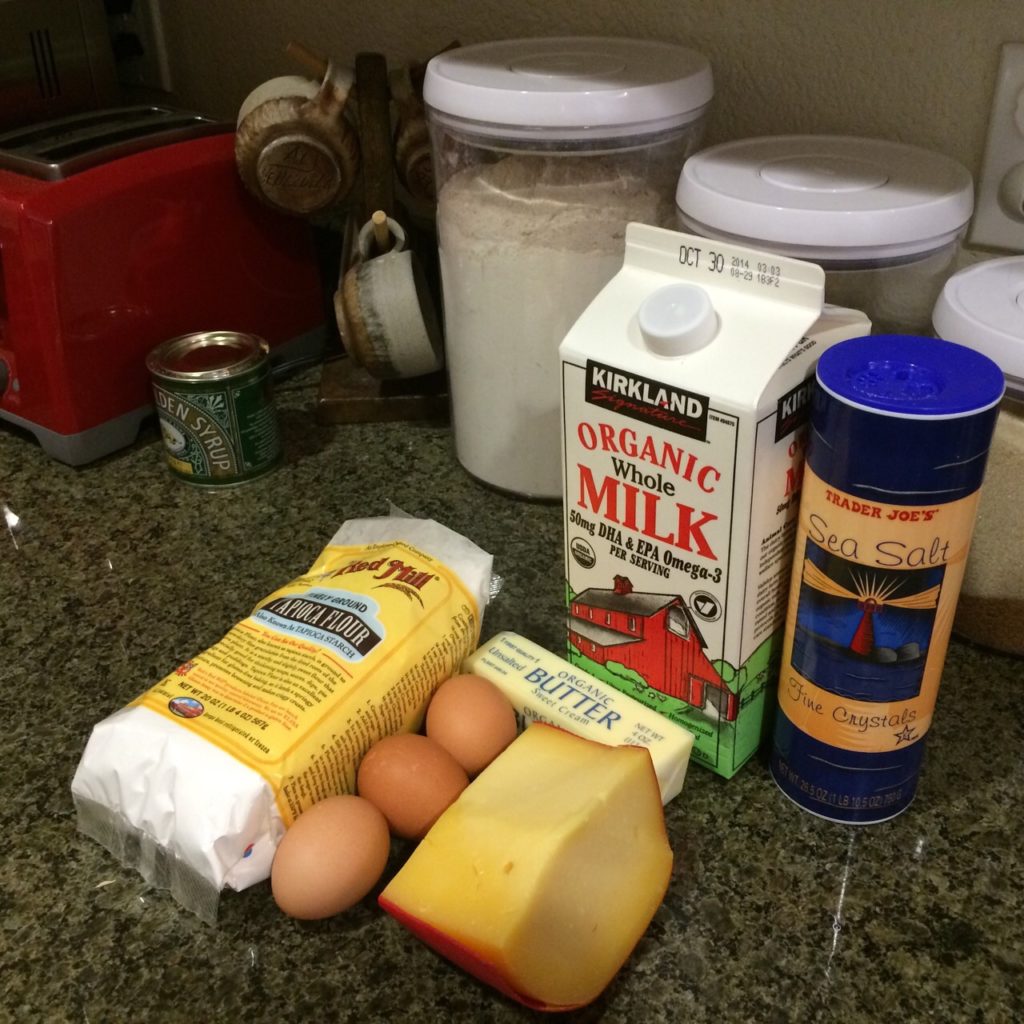 Make a crown with the flour.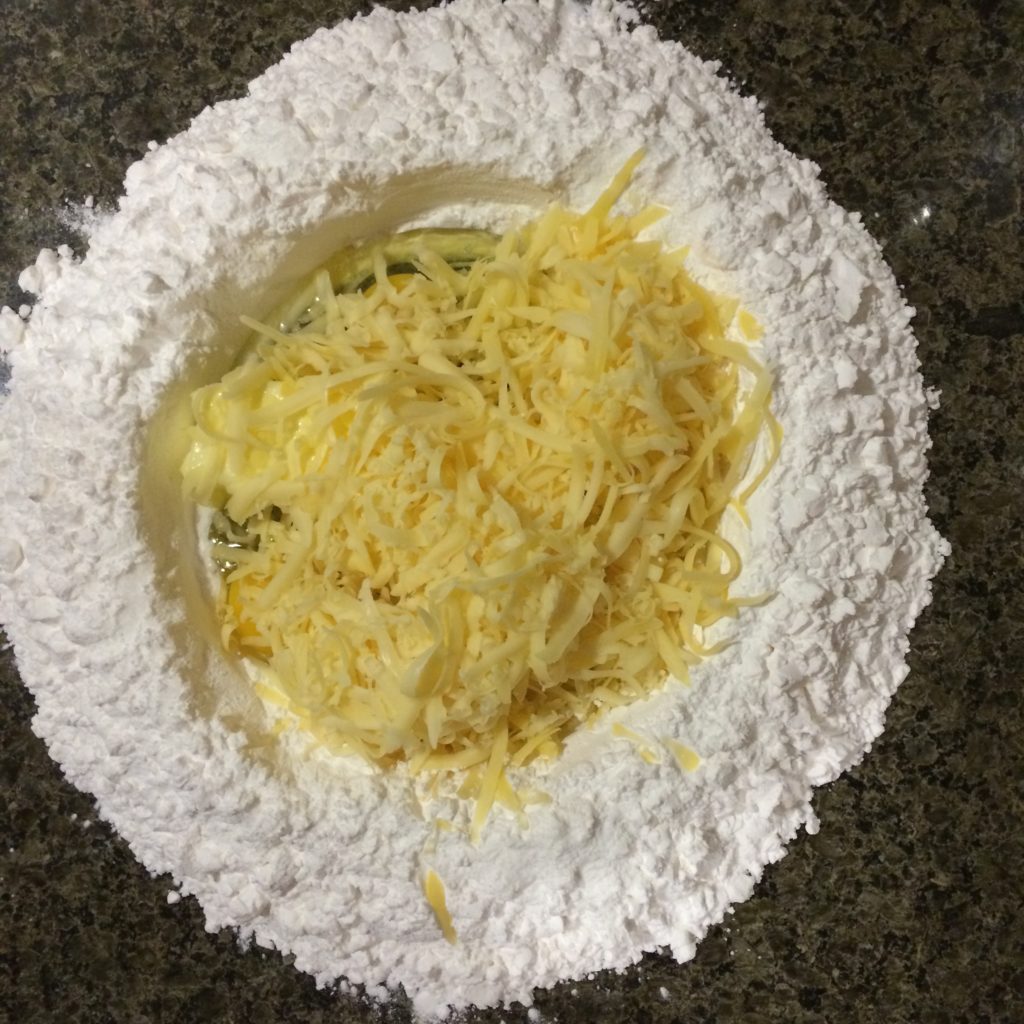 Add the eggs, cheese, salt, baking powder, butter (which should be at room temperature), milk in the middle of the crown and the aniseed (optional).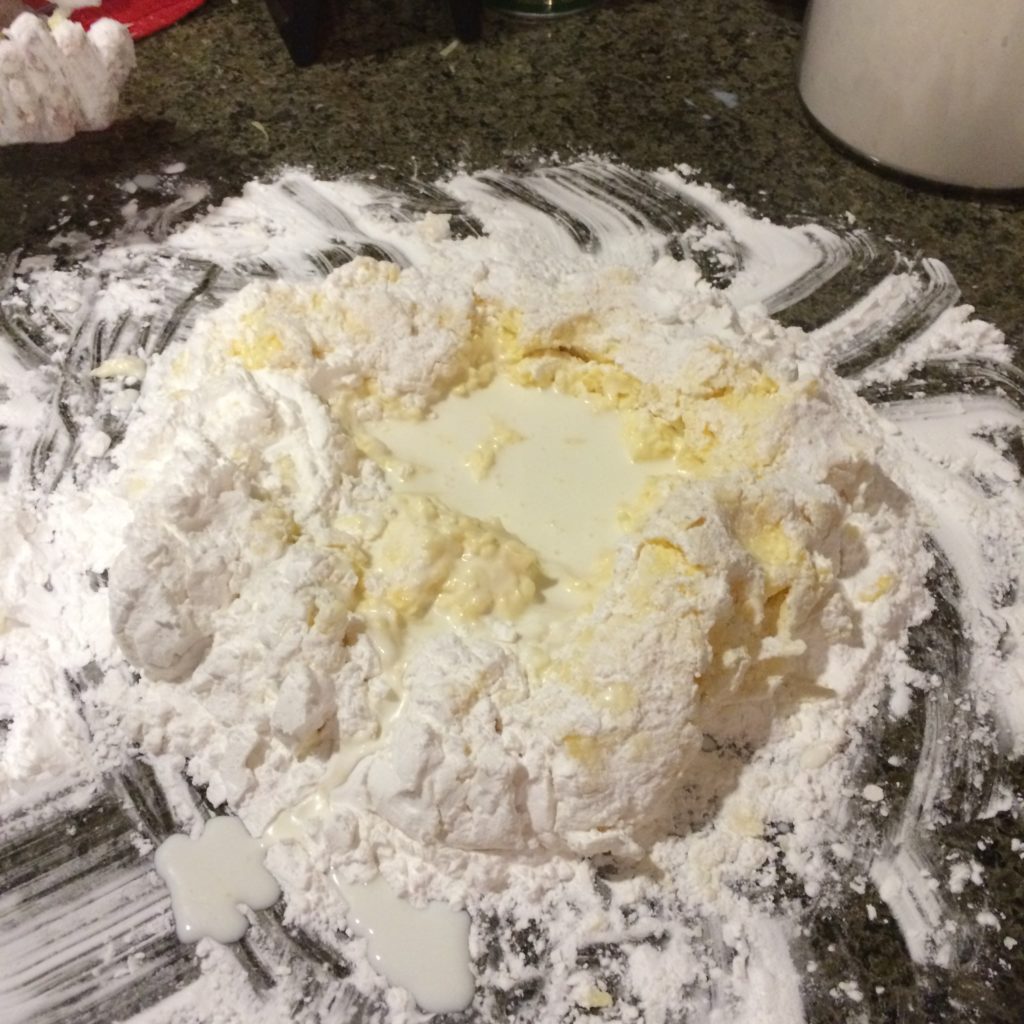 Start making a dough.
Tapioca flour/starch doesn't have gluten so it will resemble to corn meal in the beginning because it'll be crumbly and it will be a little bit difficult to create an homogeneous dough. But keep going, it' ll be good at the end.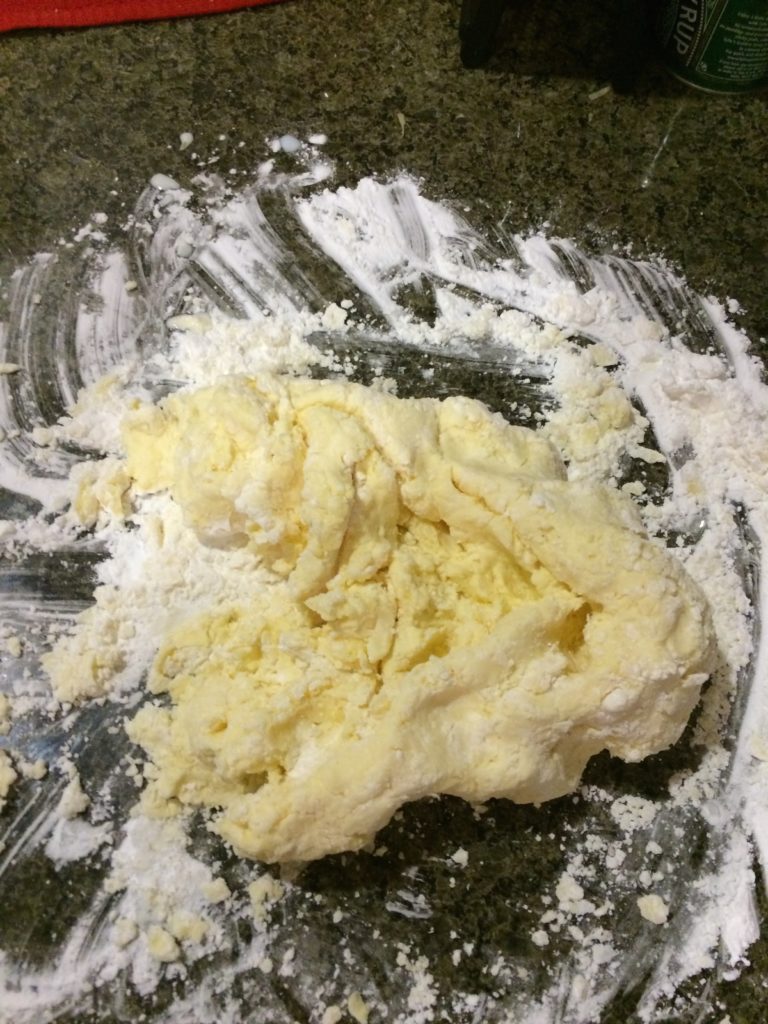 After 5 to 8 minutes you'll have a dough like this. If it's still too crumbly, add a little more milk. Try adding 1/2 tablespoon first.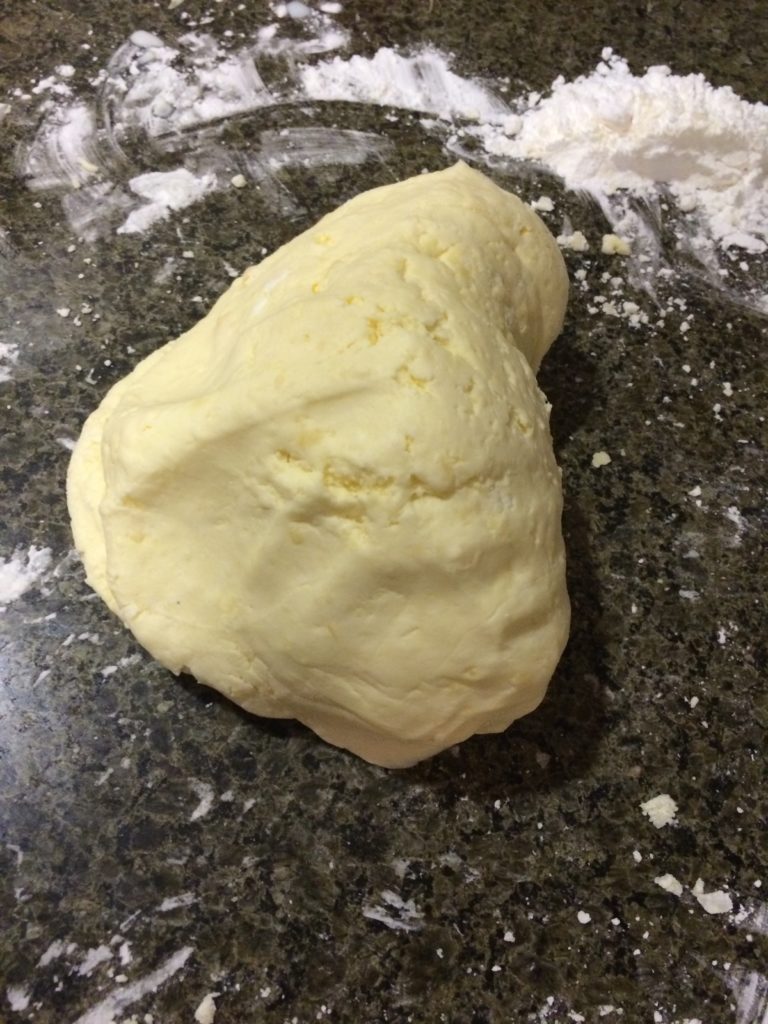 Once you have an uniform dough, separate the dough and create 4 rolls. Use a knife to create a thin line thru the roll (it will help to cook the inside).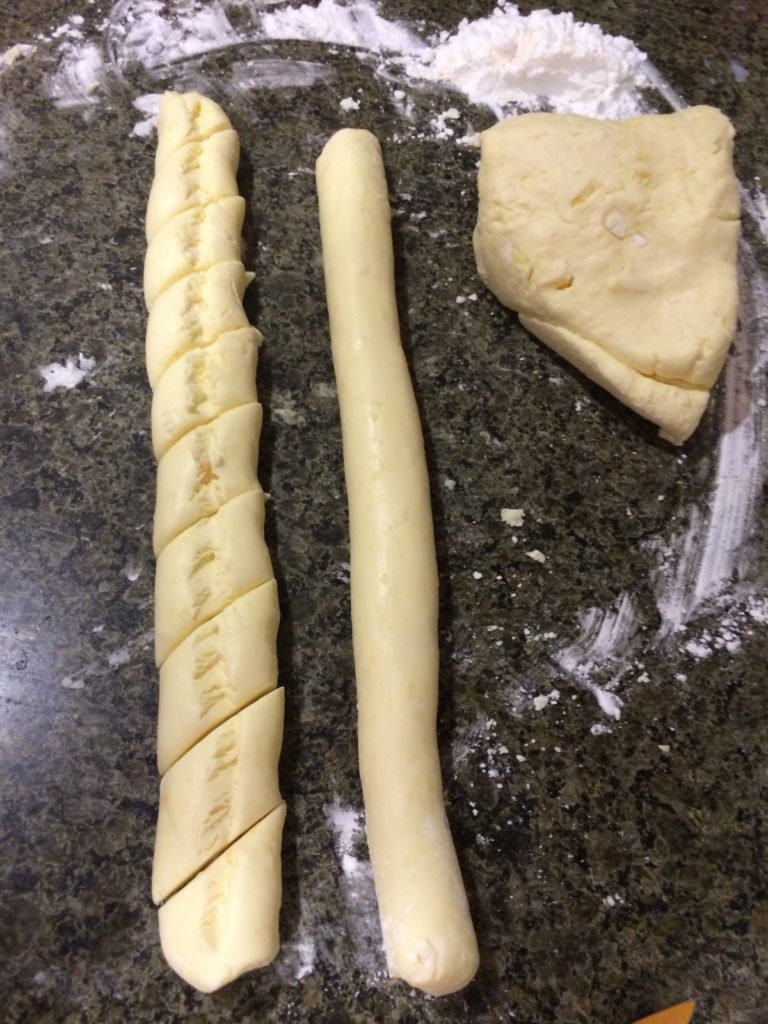 Chipas can be storage raw in your freezer for up to 3 months. You don't need to defrost the dough before baking; just put them straight to the oven at 375F for 25 minutes… Isn't that great?
If you're going to bake them without freezing them, then set your oven at  350F  and bake them for 30-40 minutes. Serve them warm!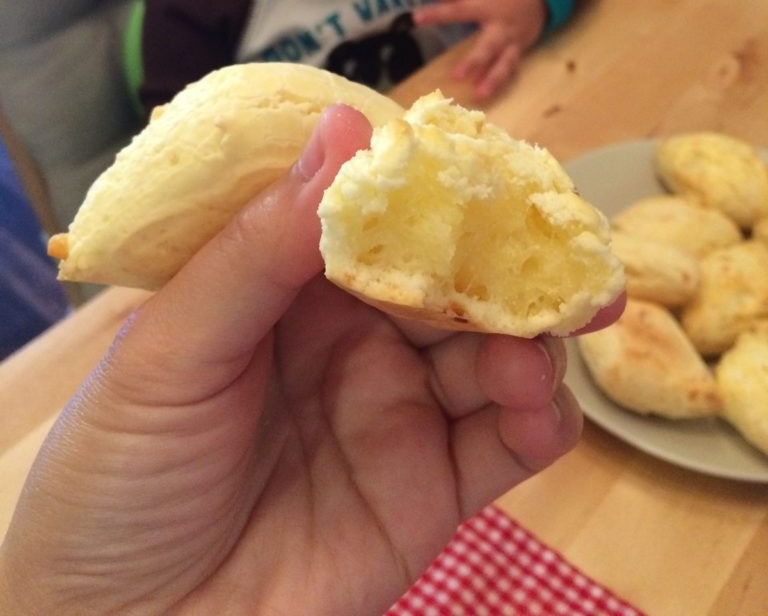 … And enjoy!
***If using a Kitchen aid:
1. Add dry ingredients (flour, baking powder, salt) to the bowl and stir.
2. Add cheese crumbles, soft butter, eggs slighted beaten and milk. Mix until it becomes a homogenous dough.  Then follow steps to create rolls and cut the little pieces.