Hi there!
Besides being an artist, you also know that I'm a mom, and one of the things I enjoy a lot is when I get to use my artistic skills to help at my kid's classroom or in general with his school.
I'm also one of the room parents for his class so I get to be involved in the organization of the events that we plan. It's a nice experience for me also because since I didn't go to school in America, I get to learn a lot about how this whole thing works here.
Now. This week I want to share a simple brush lettering idea that I used for the Kinder's Valentines Party.
Materials:
Pink paper (Dollar Tree)
Dr. Ph. Martin's Bleed-proof White Ink (already thinned with water)
Water-color brush, round (I use these from Winsor and Newton)
This backdrop is super easy. It doesn't require you to have a nice hand-lettering since you're just going to write XOXO using print uppercase letters and doodle some heart shapes.
But even something so easy, can turn out super cute!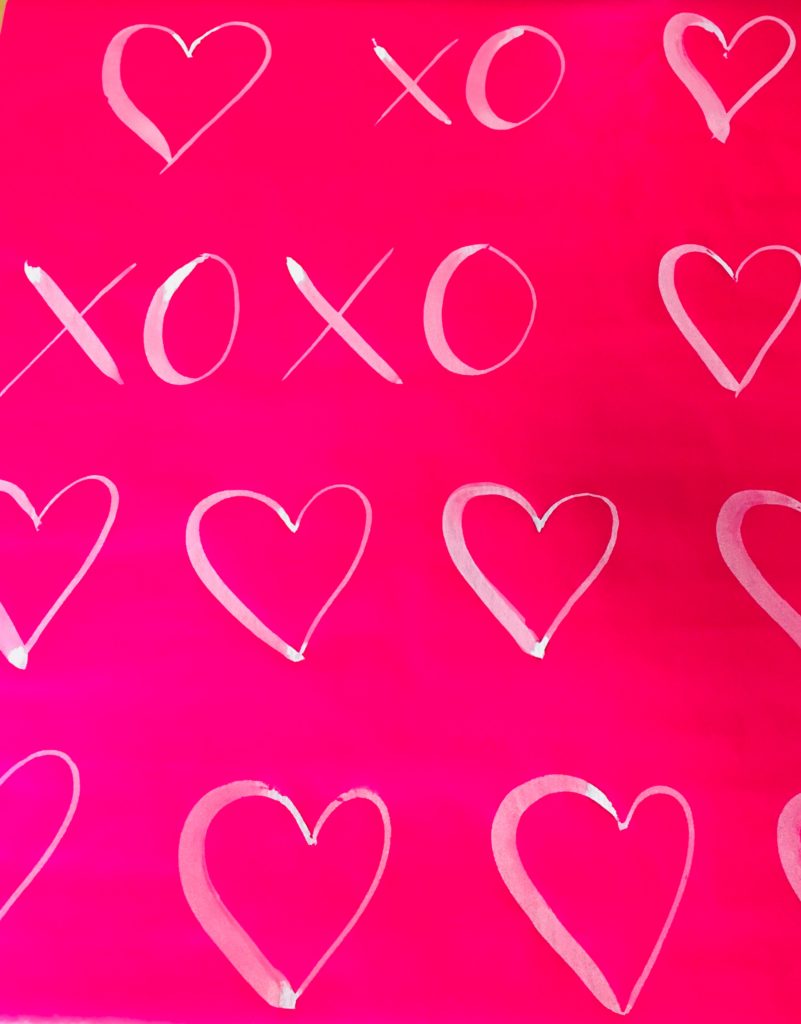 We used some photo props like mustaches and silly glasses and I also created a white frame using a foam-board to re-create the frame of the Polaroids/Mini films.
For that frame, project you'll need:
White foam board (I got this one)
X-acto knife
Pencil
Ruler
Markers (I used pink molotow and sharpie gold oil based)
Using your ruler measure then trace with the pencil a rectangle shape on the back of the foam board. Remember to leave a bigger space at the bottom, resembling the frame of a polaroid/mini film. Cut it with the X-acto knife being very careful.
Then use your markers to write the phrase of your choice at the front-bottom part of the frame-board. I wrote "I love you" but the pink didn't show as much in the final pictures, just the word LOVE really popped.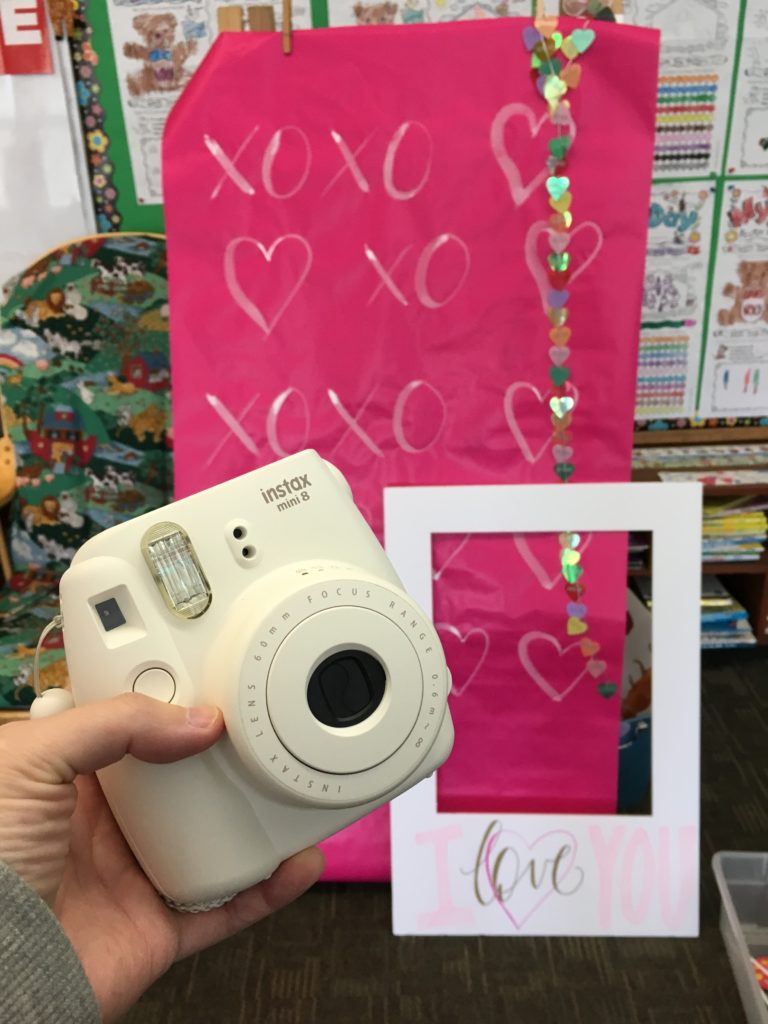 I think this idea is a super easy DIY backdrop for photoshoots and you could even try it for other holidays! From St. Patrick's to birthday parties!
Now, to finish this post…Here's a time-lapse video of the brush lettering process in my garage.
See you next week friends! Happy Valentine's Day!
—
***More brush-lettering ideas here.