In the last weeks, I've been studying a little bit about creating patterns and today I want to share with you a new product that I have for sale: scarves! (a *must* for our Northern California weather!)
The illustration is a simple line drawing inspired in the summer deliciousness: cherries & strawberries.
It's available for sale here.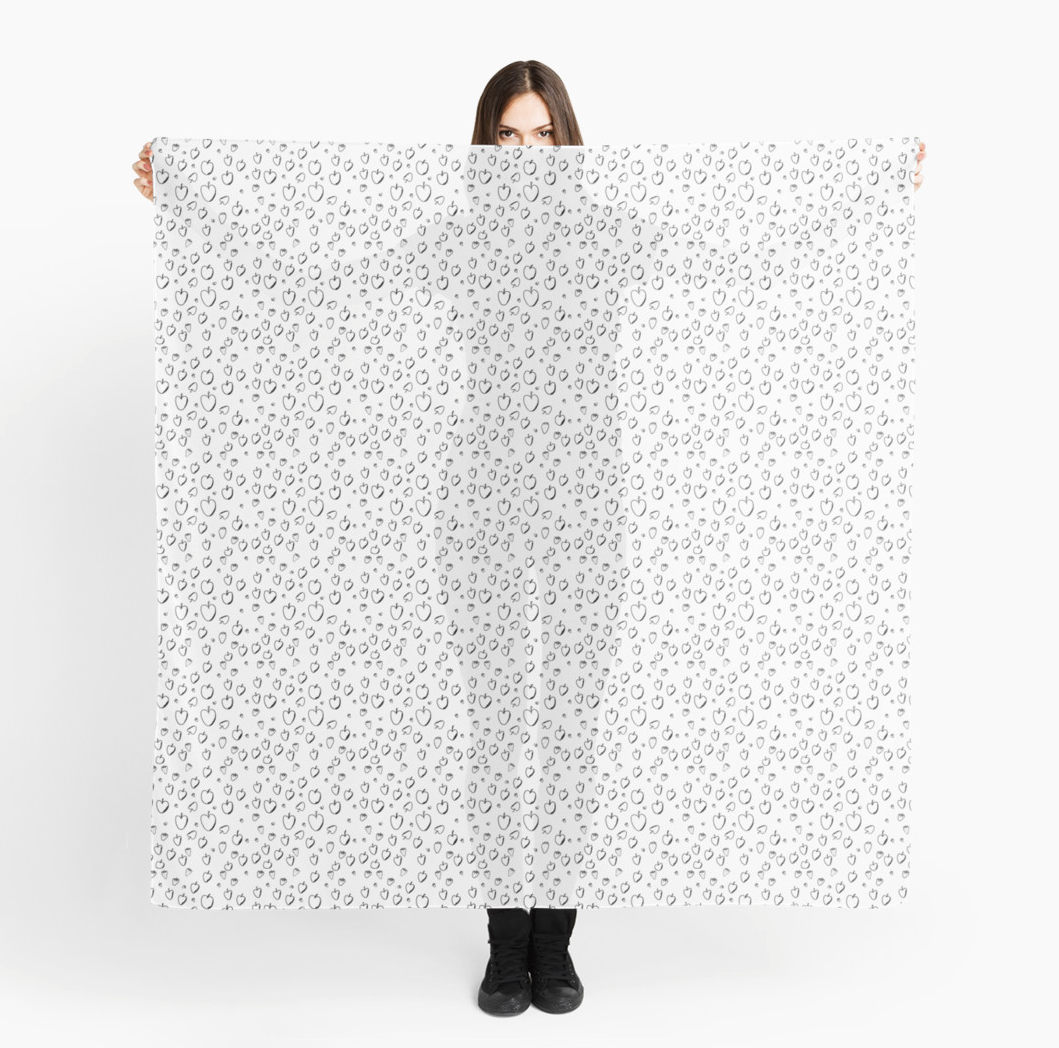 Soon, it will also be available as a fabric, wall or gift paper here.
*I'd love to have your feedback on this! Feel free to leave your comment below!