Today is National Handwriting Day in America!
A fantastic day for us, pen and ink enthusiasts, to remember and celebrate this old but -yet- not forgotten art.
Fun fact about this day, did you know that it's celebrated on this day since it's closer to John Hancock's birthday and he was the first one to sign the US Declaration of Independence?
Take a look at his signature! So beautifully hand-written in the middle… "I guess King George will be able to read that!" right?
United States Declaration of Independence – Image by Wikipedia
So, I thought that National Handwriting Day was be the best one to tell you about the last adition to my Etsy Shop: Printable Modern Calligraphy Practice Sheets!
Yes! That means that now you can get buy and print these practice sheets at home! It's a PDF file that includes some calligraphy warm-up exercises, an uppercase and a lowercase alphabet plus numbers for your calligraphy practice.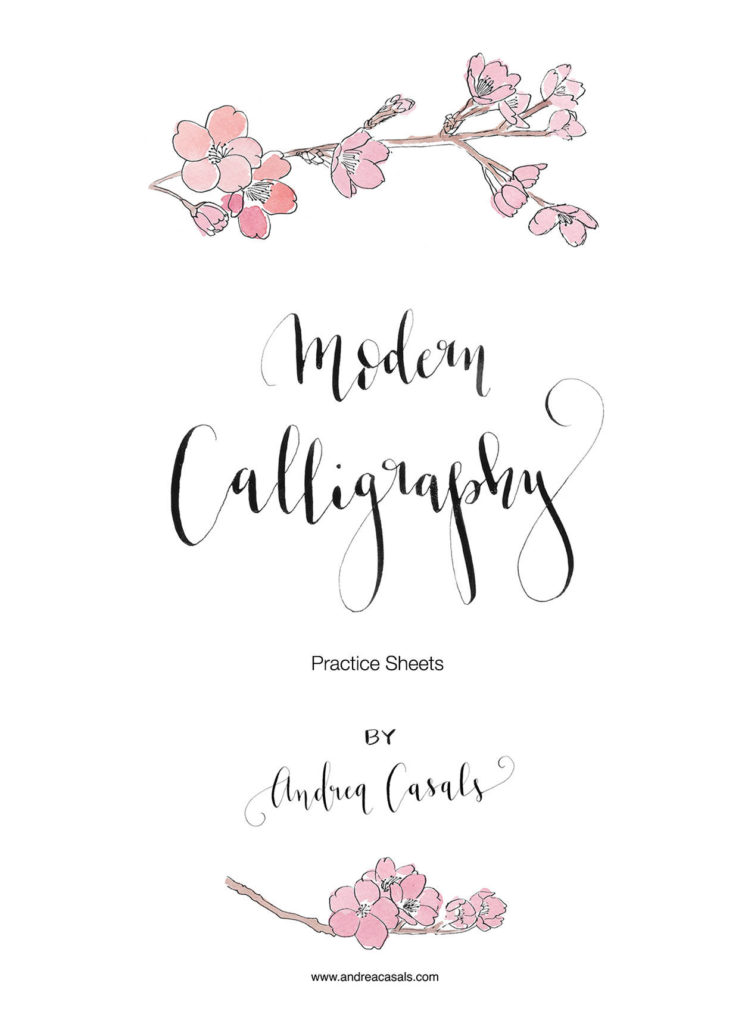 I want to give you a suggestion on which paper to use to print and direct-use this guide right away. Definitely choose HP Premium Choice laser jet paper. This paper it's not expensive and it's good for practice since the sumie ink will not bleed on it like it will on a regular printing paper.
Now, If you've taken a workshop with me before, take a look at your mailbox this week, I'll be sharing a special offer, stay tuned!
And those of you that want to learn this magical art of pointed-pen, join me on February 4th for my last workshop before my Maternity leave. Register here.
Enjoy the week, folks! And Happy National Handwriting Day!