Last weekend I had a new round of marvelous students attending my workshop at A Work Of Heart Studio in San Jose, CA.
The new location of A Work of Heart is just so good, it provides us with plenty of natural light, a big studio space where we can be comfortable while enjoying a time of making art together (while indulging with some fresh donuts!)
You already know that I like to prepare each workshop goodies and decor with a different "theme". I kept the "kraft" color for this one since it's the color of fall, which is in my favorite season.
I added those little pen boxes that were just too cute!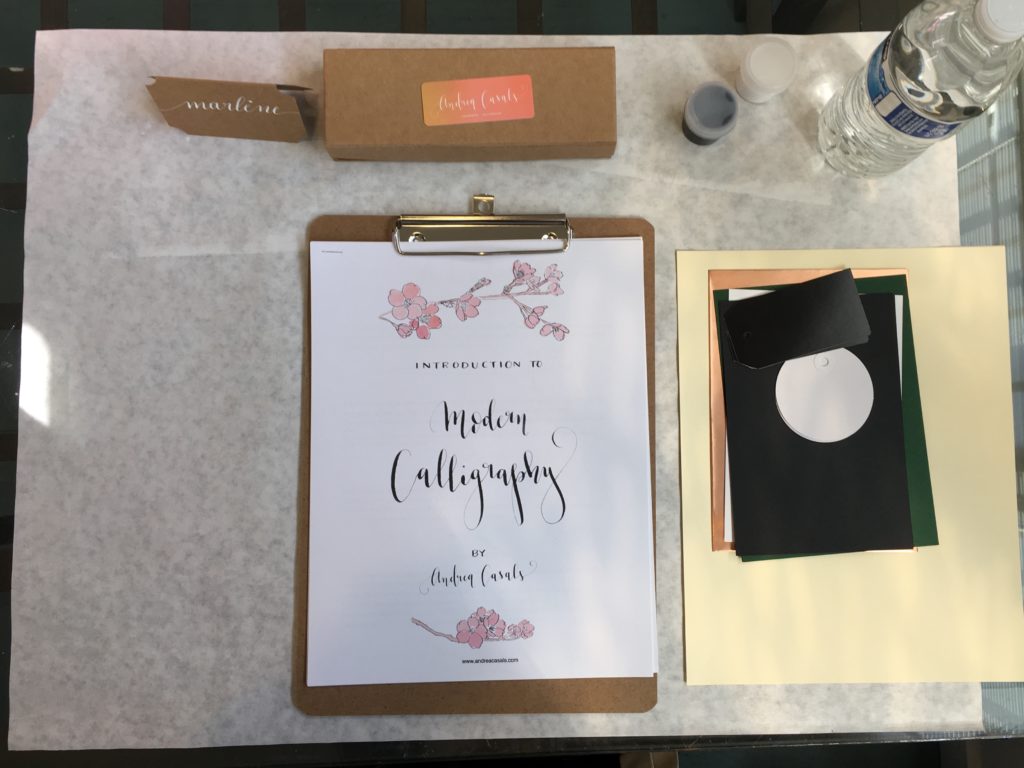 I always bring extra goodies; assorted samples of paper in different colors and sizes, tags, envelopes, you'll always find something cool in those if you're a paper nerd like me!)
Student at work!
For this occasion, I gave  to my students this hand-lettered tote bag with "autumn/fall" messages. Made by me of course, and I think they loved them!
Here's a look at some of them…
This Thankful tote might be my favorite one…!
I love the Letter "F" in this one!
Ok, that grateful is also very pretty!
Do you want to try Modern Calligraphy?
The good news is that I've added a new date for November! Do you want to join us? I'm still working on the new decor so… surprise surprise!
You can register online here and I hope to see you at A Work Of Heart on November 12th!