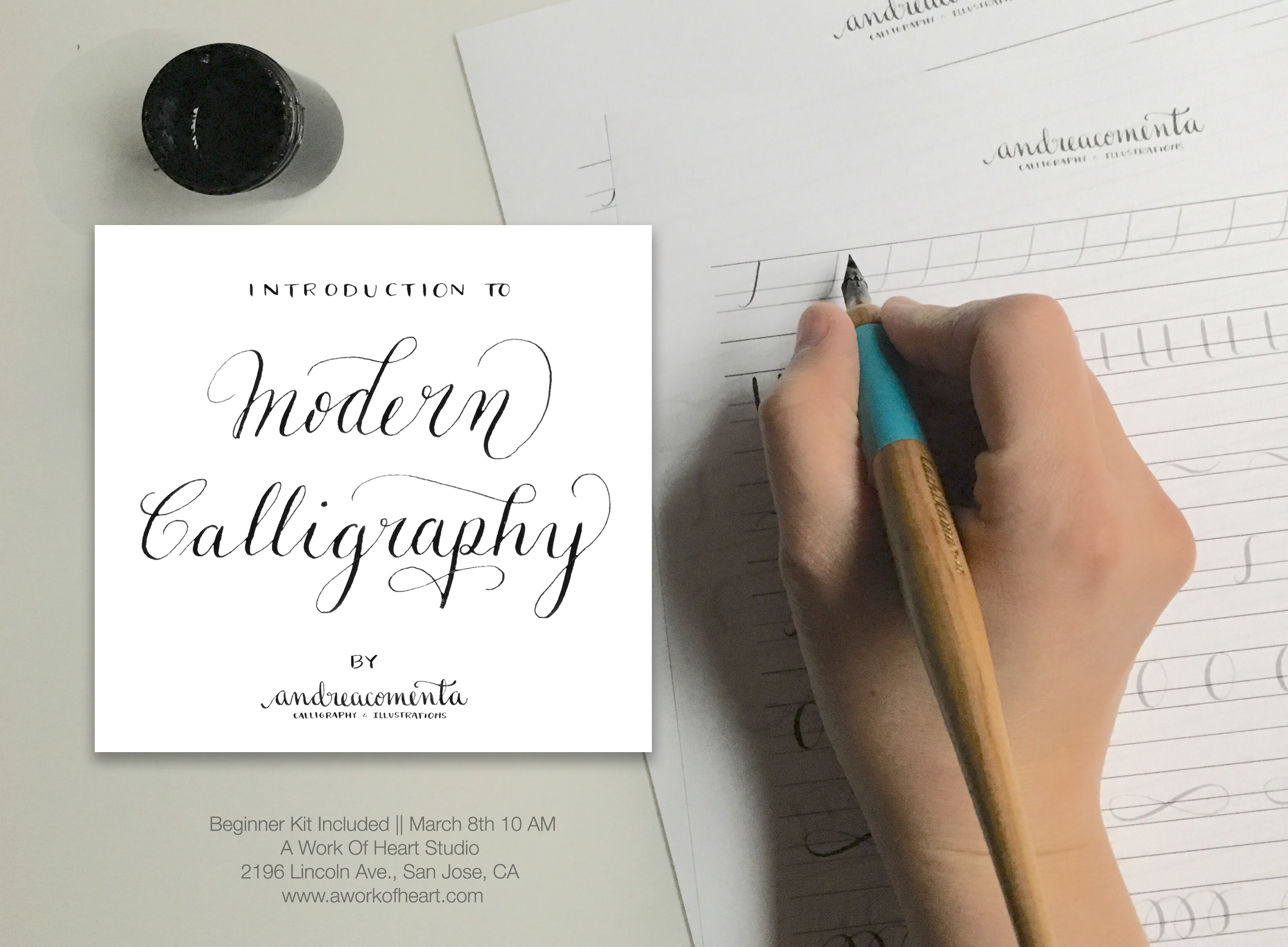 Hi friends!
I'm so happy to share the news that I have two upcoming dates for my Introduction to Modern Calligraphy workshop.
It's a 2-hour program in which we're going to learn:
-How to assemble your pen, inking up you pen, proper holding and basic strokes.
-Practicing exercises
-Uppercase letters
-Lowercase letters
-How to clean and maintain your nibs.
-Tips on paper, ink, brands.
A beginner calligraphy kit it's included and it brings some great tools to start practicing calligraphy:
-1 Straight Pen Holder
-Starter nib
-2 small jars of ink
-Different papers (grid for practice, white and black 4×6 for projects)
-Alphabet Sample
Join me on Wednesday 8th or Sunday 12th at A Work Of Heart Studio in the charming neighborhood of Willow Glen to learn the beautiful art of modern calligraphy. Register here.
See you there!