Hi friends!
I'm so excited to let you know that I prepared a special class for this Holiday Season: Modern Calligraphy: Holiday Envelope Art Session! It will be a one day session only that will last 2 (two) hours.
If you've taken a Modern Calligraphy Workshop and want to try addressing your envelopes using your own Modern Calligraphy skills plus adding some art details, join me on November 19th at 10am at A Work Of Heart in San Jose, CA.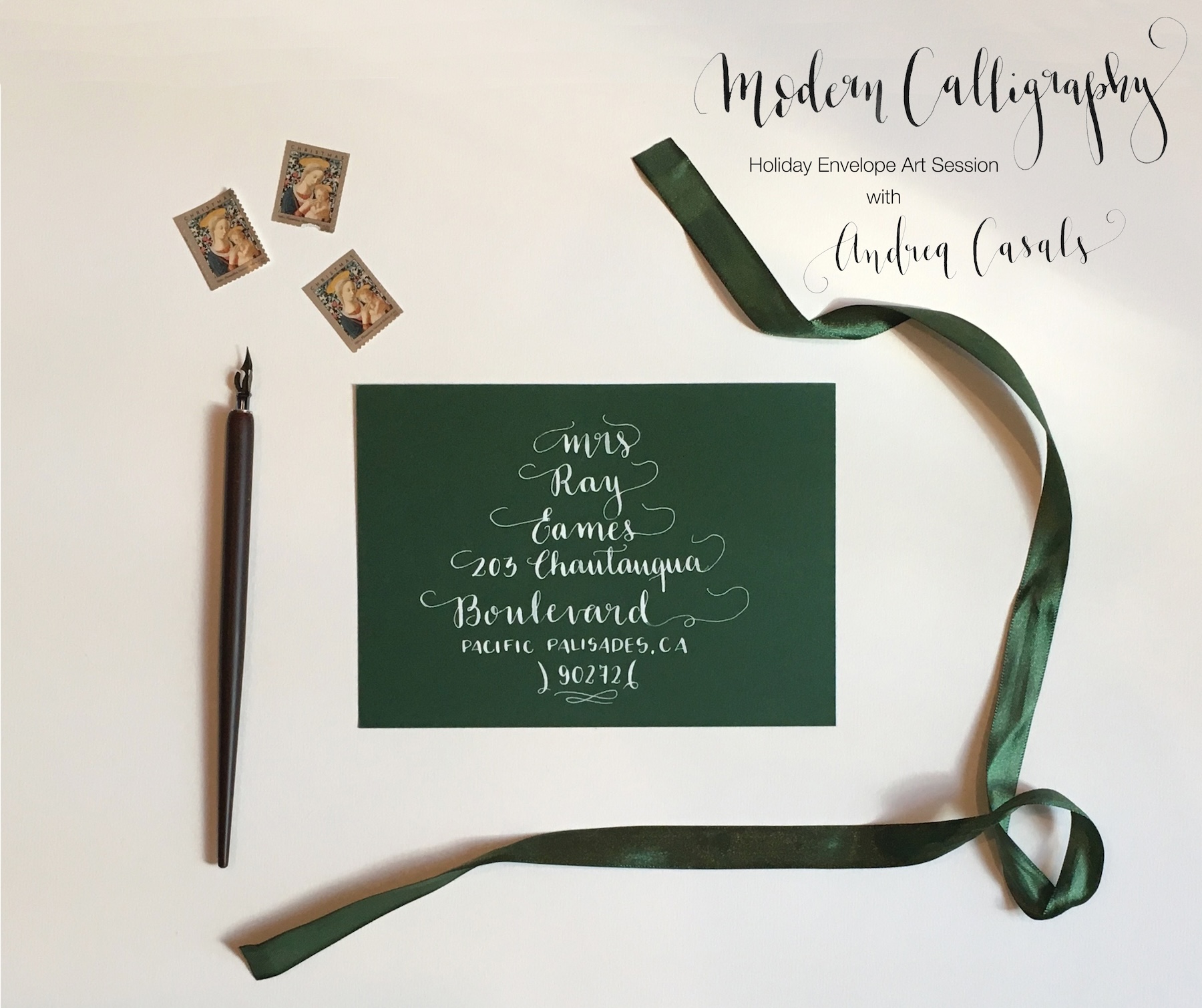 We'll go over tips and tricks to letter envelopes; I'll share with you info about the best tools to use when addressing envelopes while we enjoy some snacks and light beverages.
All of the above plus a shiny gold ink and some assorted colors/sizes envelopes are also included!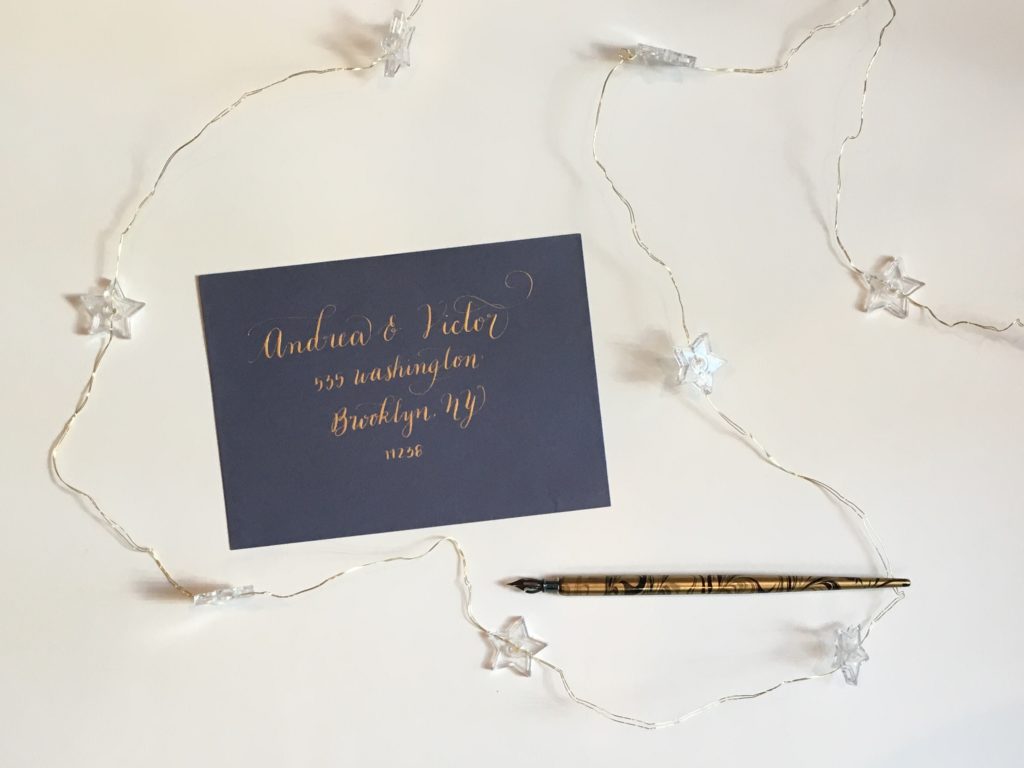 You'll just need to either bring your own pen holder and nibs or buy those at A Work Of Heart.
Want to join? Just click here!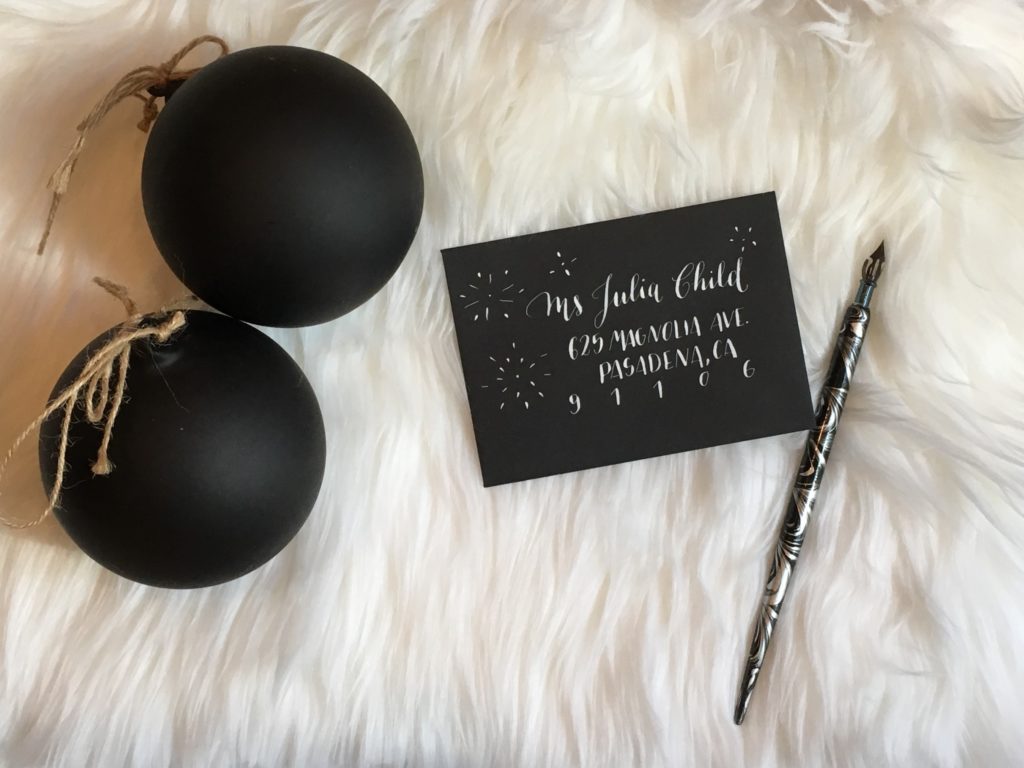 See you soon!