Last week, looking for something to do for Marco's first day of preschool I went to the art supply aisle at Target and I saw a chalkboard calendar kit. But,  since I'm trying to re-use what I already have, I decided to do something similar by myself.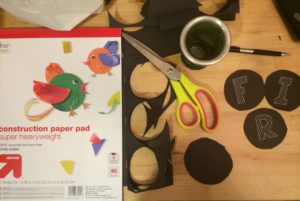 With a cup and a black pencil, I drew circles over a black construction paper. Then, I used my sakura gelly roll white 08 to do the letters over the circles.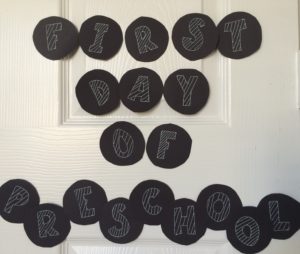 I put the circles on Marco's bedroom door and I took some pictures of him playing with the letters, spontaneous and simple.
I'd love to hear what you did for your little one first day of school picture!