Hello friends!
I'm beyond happy to share the big news: my Introduction to Modern Calligraphy Course is available online here!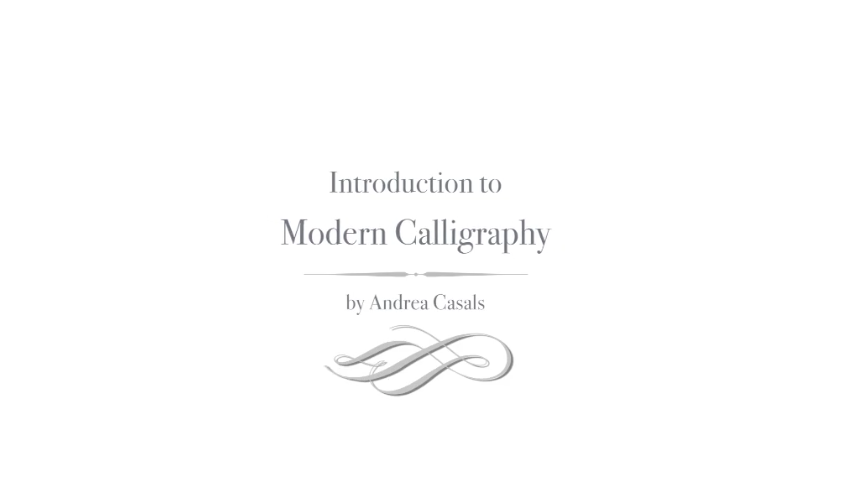 This online course is perfect for beginners. You don't need to have any artistic experience nor a good hand-writing; I'll guide you step by step with all the details of Modern Calligraphy so that you'll be able to create at home the thin and thick lines so characteristic of this art using a straight pen holder and a professional nib.
During the course besides all the technical details of this art, a detailed video instruction with warm-up exercises and an alphabet sample, I'll also give you all the tips on the best tools and materials which is just so important. When I first started, I had to pretty much discovered them by myself, buying, trying and deciding. It was a big waste of time (and money!) so I added these details on my online course since it was something that I really would have wanted to have from the beginning (plus, it would have saved me also so much frustration!).
Now let me tell you a little bit of the "behind the scenes".
First of all, Victor -my husband- has always been the one that encouraged and supported my artistic journey and to whom I owe so much of the joy that I've discovered by being able to now work doing something I love! And he was the one telling me for about forever to create courses and offer them online.
On my side, I also started thinking about this possibility after having some people interested in attending my workshops but they didn't live in the area. Like many of my friends in New York and Argentina.
So, in January this year, we started filming in my studio in San Jose and now, after all the editing and the online platform is ready, we are sharing  my course with the world!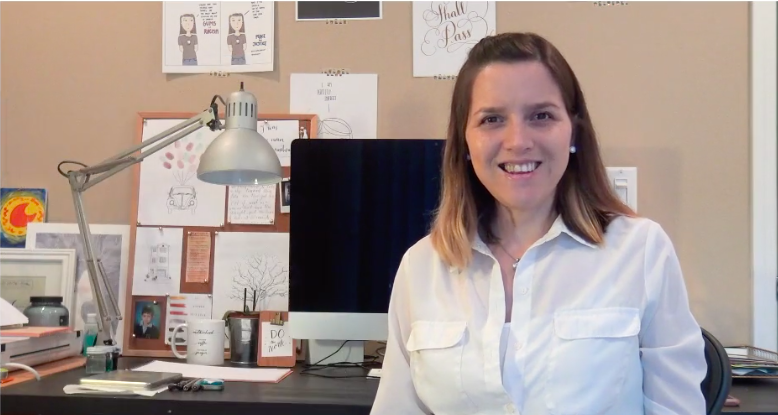 I'll still continue to teach my in-person workshops in San Jose but that will re-start after my maternity leave, in the summer. I'll keep you posted about that as soon as I have the dates set.
That's it for this week, and what an amazing week it is!
As always, thanks for reading folks and thanks for sharing and recommend my work to your friends and family! I'm always thankful for all of my clients, my students, all the people that have worked with me and recommend me to their friends and family.
Thank you, thank you, thank you! So much love to all of you!! <3
Have a great week, friends!