Hello friends! I hope this new year find you well and with new hope for this 2015!
As many of you already know, we celebrate Christmas having a traditional Venezuelan dinner so today I'm sharing one of those recipes: Ham Bread (Pan de Jamón).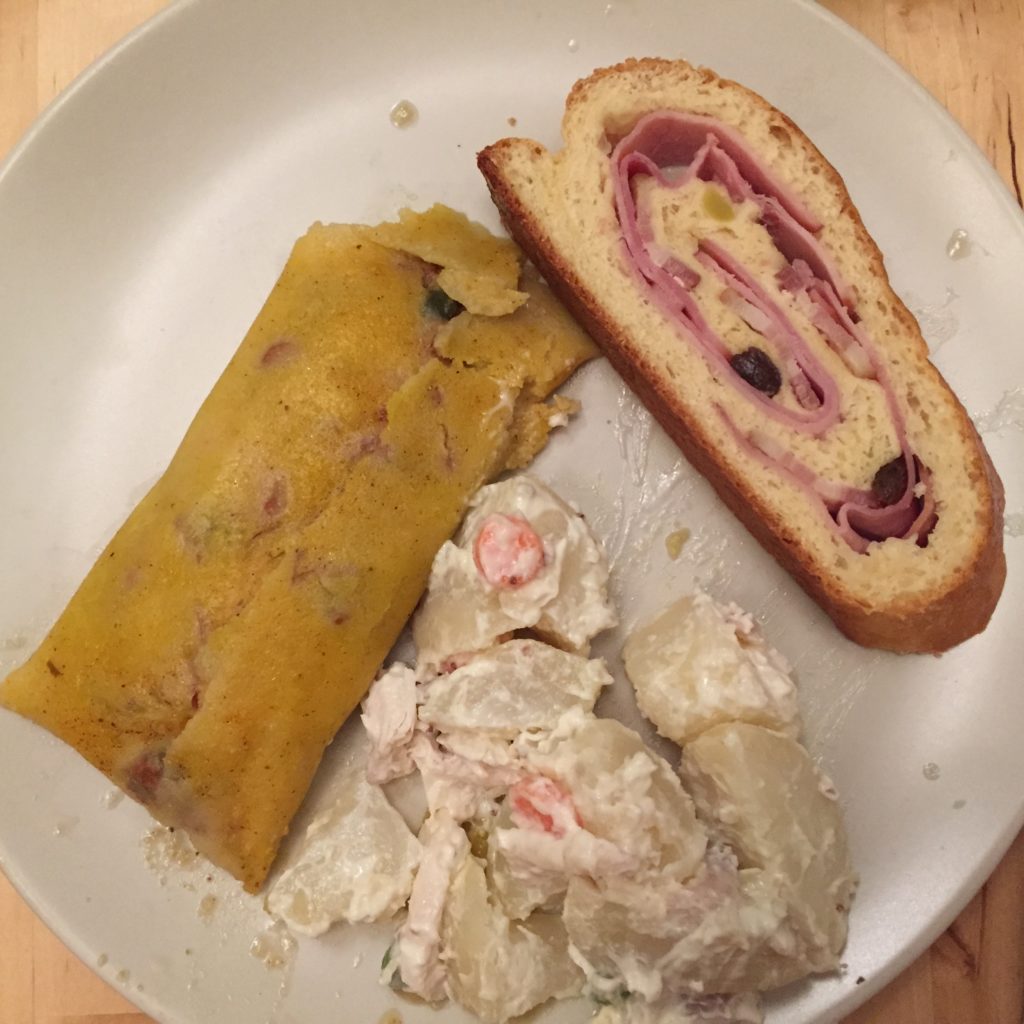 It's a brioche-like, semi-sweet bread stuffed with ham, bacon, olives and raisins. Sounds delicious, right? It is.
Since I'm not Venezuelan, I had to do a little research and I found this great video that helped me a lot!
I did some changes to the recipe since I prefer butter over margarine, the taste is different and the nutritional facts are better for the butter (no trans fat, less chemical ingredients and sometimes even less saturated fat). I frequently use Kerrygold natural irish butter, made with milk from grass-fed cows.
This is what you'll need for the dough:
4 cups unbleached all purpose flour
1 cup organic warm milk
6 tablespoons unsalted melted butter
2 slightly beaten organic large eggs
1/8 cup organic sugar
1 1/2 teaspoon salt
2 tsp dried yeast
Start by adding the flour, sugar, salt to a bowl and mix. Dissolve the yeast on the warm milk and add it to the bowl.
Then, add the slightly beaten eggs and the melted butter (be careful that the butter is at room temperature, not hot!) and start kneading until it become a sticky dough. Using the Kitchen-Aid, this process will take you 5 to 10 minutes.
When finished, cover the bowl with a cloth and let it rest for about 1 hour so the yeast works its magic.
After the dough has doubled in shape, place it on a slightly floured surface and use a rolling pin to stretch it. Fill the dough with the following ingredients:
8 oz black forest ham
4 slices of bacon smoked or uncured, previously cooked (I just cook the slices for a few minutes each side on a pan at medium heat)
1/2 cup olives
1/8 cup raisins
Optional: 1 beaten egg
Roll the dough and let it rest cover with a cloth for 45 minutes.
Prick the bread lightly with a fork and brush it -if you want to- with the optional beaten egg white. Bake the roll in a preheated 350°F oven for 45 minutes or until it's golden brown.
Remove it from the oven, and allow it to cool for 20 minutes before serving. Serve warm, or at room temperature.
Enjoy it!